Content Ideas to Ensure High Conversions on Webpage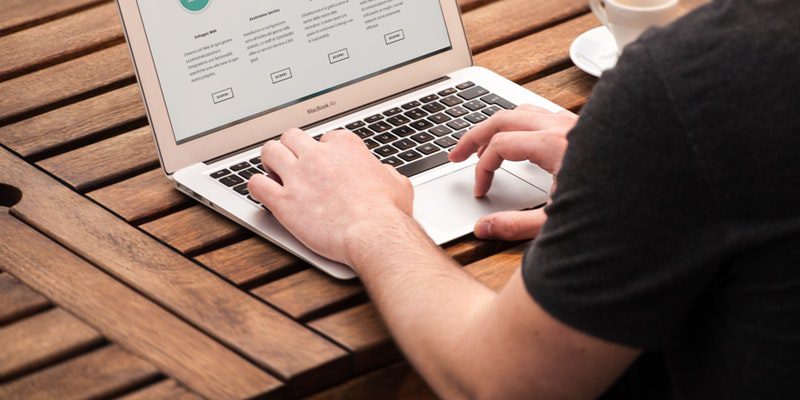 6 Content Ideas to Increase a Website's Conversion Rate
Search Rankings
From stores selling merchandise to organizations offering online courses, everything is now on the web. Even in the age of social media, a webpage is a necessity, especially for the ecommerce industry.
The IT industry is growing at a very fast rate; something introduced today maybe obsolete the next year and anyone who wants to have an online presence must be aware about this fact.
In the developed world, most of the organizations are conducting majority of their businesses online. This idea of online businesses is not only restricted to online stores that specialize in selling electronics, clothing apparel, etc., but it also influences multiple organizations offering online educational courses and individuals promoting their content. This has led to a burgeoning growth of webpages all over the Internet.
In order to ensure that a consumer or a viewer or a customer stays on a webpage long enough to get interested in the services or products being offered, High Conversions.
Below are 6 Content Ideas to Ensure High Conversions on Webpage.
1. Web Design
Webpage design is one of the first things that attracts a viewer. If the webpage interface is complex and it is difficult for a viewer to navigate through the site easily, the viewer may not likely return to the website. The design should not be very basic either as it can be really off-putting. It should be attractive and easy enough to compel the visitor to stay and explore the webpage. Aesthetics is an important factor in today's world and must be kept in mind while designing a webpage.
The different components of the website must be clear and easily accessible. For instance, by searching for "best bicycle to buy under $150", a viewer gets routed to a webpage of an estore selling bicycles. Instead of seeing bicycles alone, the webpage visitor gets to view electronic items too. This can really confuse the visitor/potential buyer regarding the authenticity of the estore or webpage. Therefore, the web developers must ensure that a specific query leads to the display of that specific product alone.
2. Customer Service Field
If a webpage is offering some product or service, inclusion of a customer service field is a must. When an agent is available on a webpage round the clock, the webpage visitor knows that any query they may have before purchase will be promptly answered. Most of the web pages have a FAQ domain for queries; this domain also comes under customer service. It should be customized in a way that a specific question can be searched with a single keyword. This is the next best thing to 24-hour online customer service. For instance, Offer Factor utilizes this sure-shot way to increase the conversion rates of its webpage.
3. Call-to-Action
Incorporating call-to-actions to guide a visitor through the website can cause a great surge in consumer visits. Call-to-Actions or CTAs guide a user to navigate the webpage through a step-by-step procedure. If a purchase is to be made, all the steps clearly defined will make the shopping experience easier and quicker. In this fast paced world, people prefer things easily outlined rather than having to work things out, especially if they have to make purchase of necessary items.
CTA is not restricted to purchase alone. It could be a form that has to be filled, it could be a call to donation, or a call to subscribe to a newsletter, and it can be subscription to an offer of other services. Clearly highlighted CTAs will surely increase the conversion rate of a website.
5. Mobile-friendly Webpage
It has been proved through analytics that search through mobile has overtaken the search through desktop or laptop computers. This fact should be taken in consideration while designing a new webpage to see whether it is mobile friendly or not.
Last year Google even released a mobile website tester that lets one observe whether the website will function well on a mobile device or not. This is a testimony to the importance of having a mobile version of your webpage.
So if high conversion is the goal of an organization, it is necessary that a webpage is mobile-friendly because more and more users are using their mobile devices to search, to make a purchase, for making hotel reservations and to read news.
6. Purchase and Payment options
This one is exclusively for e-commerce based webpages. If a service or product is to be purchased through a webpage, few things must be taken into consideration. Firstly, the product being sold should have all the required information in the description section and product reviews must be clearly visible. This helps the customer make a quick decision.
Secondly, the information required from the purchaser/ customer must be as minimum as possible. Unnecessary details should be avoided. Lastly, the customer must be provided with a variety of payment methods. Ecommerce flourished in developing countries because of the numerous payment methods that the customers can select from. Where previously only a select portion of the population frequented these e-stores, the multiple payment methods have considerably increased the traffic on these webpages.
These are only some ideas that can be used to increase conversions on webpage. There are multiple other ways to ensure that web users frequent a webpage, such as not using complex language, link to social media accounts or link to webpage from social media accounts, use of testimonials, etc. Moreover, one needs to keep experimenting what works best in regard to the service being offered.