Blogger outreach is still among the most effective and popular techniques in creating viral content, which gets a lot of high-quality backlinks and social media shares.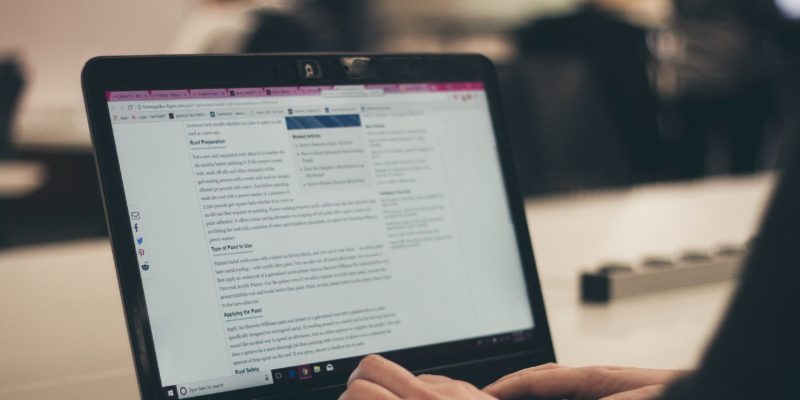 Effective outreach strategy is excellent for blog growth. For this reason, bloggers should have a strong blogger outreach strategy.
To do so, you have to use the best tools in blogger outreach so you can easily connect with your niche's top influencers.
In this article, we are going to show you the six best blogger outreach tools so you can engage and find the right influencers and increase your content's reach.
Note: Some of the tools here have a free version, but if you want the full potential of these platforms, you should be ready to upgrade to the paid plans.
1. Hunter Campaigns
Hunter is one of the most popular tools for blogger outreach. More than 3,000,000 professionals use it now for email lookup, verification, and outreach automation.
With Hunter Campaigns (tool for blogger outreach automation) you can fully personalize your emails at scale with custom attributes, set up and schedule your follow-ups, track the performance of your outreach campaigns, use a free library of hundreds of cold emails to get insights for your email sequences.
Hunter Campaigns is absolutely free for those who use one Gmail account for email sending, most of the features are available in the free plan. 
Features:
Review and edit any email scheduled in a campaign

Decide when the campaigns are sent and set a daily quota

Know what happens to your emails after your click send

Make every email personal by integrating your own data

Browse hundreds of best-performing cold email templates

Link multiple email accounts to the same Hunter account
Hunter Campaigns pricing plans
Free account (perfect for one Gmail account)

Starter – $49 per month

Growth – $99 per month

Pro – $199 per month

Enterprise – $399 per month
2. Ninja Outreach
Ninja Outreach is probably the most popular blogger outreach in today's market. In a nutshell, it is a web-based software that can help create the most successful influencer outreach campaigns. It has more than 25 million websites. And you can easily find the right influencers in every niche for every country.
For a majority of influencers, Twitter seems to be the most preferred social media channel. With Ninja Outreach, you can find more than 2 million Twitter profiles so you can quickly connect and look for the right Twitter influencer for your brand. And the best part is you can filter the Twitter follower counts, so you only get to engage with highly followed influencers.
Features:
Analytics and automation – You can track stats and automate sending of emails
Personalized influencer outreach messages – There are email outreach that you can quickly customize
Find any email – By giving a search for a specific domain, you can find a person's email address
Your outreach inbox – There's an in-app inbox!
Ninja Outreach Pricing Plans
Solo – $52 per month
Pro – $75 per month
Pro+ – $187 per month
Enterprise – $599 per month
3. Buzzsumo
Buzzsumo has a free version for content curation and content research. You can use it to look for the top content on several topics for every niche. Aside from that, you can even see the shared activity of an article overall social networks. If you want to get a more powerful outreach and influencer marketing tool, it's best to upgrade to the Pro version.
Using Buzzsumo, you can quickly search for key influencers in any topic area and see what the contents are that influencers share, domains they share the most and review the topics.
Buzzsumo Pricing Plans
Pro – $99 per month
Plus – $179 per month
Large – $299 per month
Enterprise – $499 per month
When you choose yearly payments, you can save as much as 20%. And all of Buzzsumo's plans have a 14-day free trial. If you are a blogger, the Pro plan is already sufficient to get enough data to have successful outreach campaigns.
Good read: How to Find, Engage & Work with Social Media Influencers in Your Industry
4. Mailshake
Mailshake is a blogger outreach software which helps you in generating leads, establishing strong relationships with influencers, and promoting content.
Features:
Automatic follow-ups – Quickly schedule any follow-up emails
Pre-written outreach templates – Select from the many collections of templates
Personalization of emails – Quickly customize your emails
Power integrations – This tool is integrated with Salesforce, Google Forms, and Zapier
Mailshake Pricing Plans
Basic – $29 per month per user
Pro – $49 per month per user
Omni – $99 per month per user
5. BuzzStream
BuzzStream is one of the most popular blogger outreach software used by thousands of marketers today. Using BuzzStream, you can manage relationships, research the right influencers, and conduct personalized outreaches. You can be sure to build the best links with this tool. If used correctly, you can manage and even grow a large volume of outreach campaigns.  However, this can be hard to master. It will take you some time to use it effectively.
Features:
Contact management – BuzzStream helps discover contact info, social metrics and site stats
Outreach campaign management – Add new sites, bloggers or social profiles to your database
Influencer research – Find influencers with simple keyword searches
Outreach templates – Choose outreach templates that are suitable for your requirements
Aside from that, there's also these:
Automated follow-ups
Link monitoring
Send later and reminders
BuzzMaker chrome extension
BuzzStream Pricing Plans
Starter – $24 per month
Group – $99 per month
Professional $299 per month
Custom – $999 per month
6. Pitchbox
When it comes to having a powerful influencer outreach platform, Pitchbox is the right one for you, especially if you are an SEO agency or a blogger. With endorsements from influencers like Neil Patel and Brian Dean, Pitchbox logo is integrated with the top platforms in SEO including Moz, SEMrush, and Majestic. These are what sets it apart from other tools. Aside from that, it's user-friendly and has no bottlenecks whatsoever that can derail any of your outreach campaigns.
These are features that do come at quite a cost. You can expect Pitchbox LLC to be more expensive in comparison to the other tools listed here.  Some bloggers don't mind spending this much for a premium tool, but it can be said that Pitchbox is most often target to marketing agencies.
Features:
Easy prospecting – You can find influencers in whatever niche in a few seconds
Customizable outreach emails – Customize outreach emails easy
SEO integrations – Pitchbox is also a powerful SEO software
Automatic follow-ups with your prospects – You can follow up on people who haven't responded
Pitchbo is committed to meeting the individual needs of each of their customers by providing fully customizable subscriptions.
Takeaways
All in all, blogger outreach tools are great at helping you achieve success with your outreach campaigns. Not only that, but these are used in creating strong relationships with the right influencers within your niche. Which tool is your favorite? Let us know in the comments below
About the Author: Arnel Braga
Arnel Braga is a Content Writer and marketing strategist at Creative Working Playground, he is a registered nurse but chose to pursue a digital marketing career and business. Thanks to his passion for reading and hunger in knowledge, he now shares tips and tricks and everything you need to know about digital and content marketing through his articles.
About the Author: paste
paste