In the eCommerce space, shopping cart abandonment is one of the biggest drains on your revenue. It's also something that happens with distressing frequency.
Why exactly are abandonment rates so high? And more importantly, what can you do about it?
​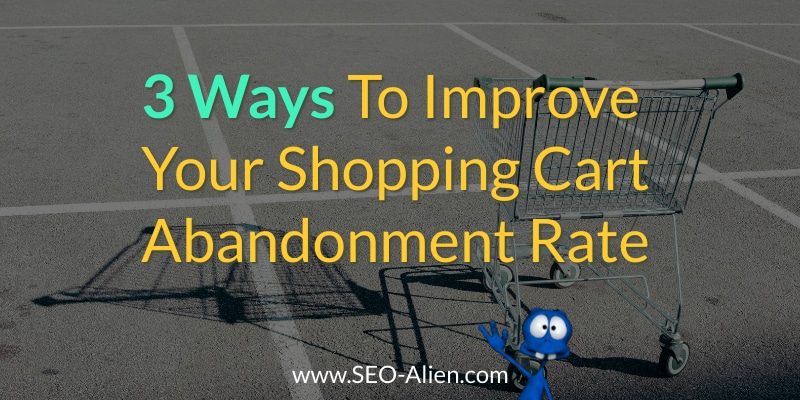 Per research by eCommerce analytics firm SaleCycle, the average global rate of shopping cart abandonment across all industries in Q1 2018 was nearly 76 percent. Even more shockingly, that figure represents nearly a 2 percent decrease from 2017's statistics. Upsetting, isn't it?
It's long been known that shopping cart abandonment is one of the leading drains on eCommerce revenue. Any business that can recapture even a fraction of these "lost" sales could arguably be considered a success. It's not especially surprising, then, that there are so many tactics and techniques on the web that claim to help you do just that such as:
Reminder emails
Coupons and special offers
Complex, feature-rich customer engagement platforms
These are all valuable. They're all things you should be looking into. But they also won't save you if your shopping cart is fundamentally broken.
In short, the best way to reduce shopping cart abandonment by far is to determine why people are abandoning their carts. Here are three reasons.
Your Checkout Process Leaves a lot to be Desired
Your customers should not have to jump through hoops just to purchase your products. While it's perfectly acceptable to encourage registration to purchase a product, it's inadvisable to require it.  Focus on making the case for why people should register an account on your website, or give them the opportunity to do so post-purchase.
It's also worthwhile to examine your checkout process for any unnecessary complexity. At most, you should require payment and shipping information, and keep it to as few fields as possible. Additionally, the fewer pages a prospective purchaser has to go through the better. You might also consider including a progress indicator so customers know how much more they need to do before their purchase is complete.
Finally, make sure your shopping cart and your website are both fully compatible with mobile devices. A growing percentage of eCommerce purchases are now made via smartphones and tablets. Failure to account for those purchases effectively means you're shooting yourself in the foot.
There are too Many Hidden Costs
One of the most common reasons for shopping cart abandonment, according to a 2018 survey by eCommerce marketing firm Barilliance, involves shipping costs. It's safe to say that most people when making a purchase online expect to pay at least a nominal delivery fee. However, if you load up every single purchase on your storefront with unexpected, hidden costs, people are going to ditch your checkout process in droves.
Your best bet here is to include the expected delivery costs on each of your product listings. That way, no one will be taken aback when a product ends up costing significantly more than expected. It's also advisable to make an effort to reduce your shipping costs. The less a customer has to spend on delivery, the better.
You Haven't Bothered With Security
Last but certainly not least, if your site isn't using SSL, then you're doing eCommerce wrong. We're living in an era of data breaches and privacy violations, in which consumers are more cognizant of their data than ever before. If they suspect that your checkout process is insecure, they aren't going to proceed with it, simple as that.
Ensure your entire site uses HTTPS. Get an SSL certificate, and display the trust token on each page. Show your users that you care about keeping their financial information safe, or they'll seek a storefront that does.
​Shopping cart abandonment in the eCommerce space is depressingly high. While you're always going to have a few customers ditch their carts, understanding the abandonment reasons you can control is key to increased customer satisfaction, increased revenue, and overall better experience.

About the Author: Terry Cane
Terry is the COO at SEOHost.net, a reliable and supportive SEO hosting partner.