During the early days of mobile technology, people were largely unconvinced of the influence it would have it didn't seem like it would have as huge of an effect as the desktop originally did.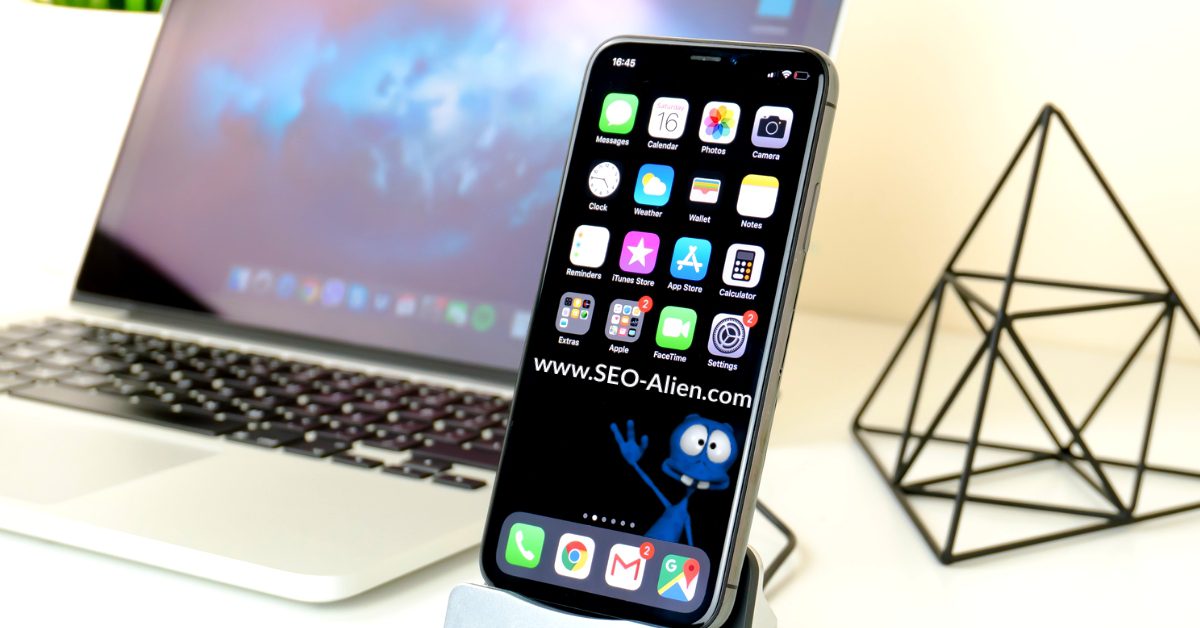 But now, people are completely used to technology's gradual changes and improvements, and now people actually anticipate the next.
With that being said, despite early skepticism, the shift in screen time from the desktop to mobile devices like smartphones and tablets should come as no surprise. In fact, nowadays mobile platforms are almost as powerful as desktop computers and laptops. Because of this simple fact, many people are making the shift, migrating to the mobile platform. And the transition to mobile platforms is expected to keep growing and gaining momentum.
The Shift in SEO and UX: an Introduction
In early 2014, the technological landscape changed in a significant way: Internet usage on mobile devices exceeded desktop usage.
Right now, we're in the middle of this profound shift. Mobile devices, particularly smartphones, are replacing the old-fashioned desktop. Beyond the smartphone serving as our main communication tool (which previously was the only function of course—to make phone calls), we can use our smartphones for all kinds of experiences, be it online, multimedia, or integrated technology, as well as voice and video communications, pictures, and so much more. It's a well-rounded platform, and it seems to have it all—so much more than a desktop.
It's all about convenience now, and naturally, smartphones are the best option under these circumstances.
As times have changed, so has the experience and relationship between SEO and UX. SEO, which stands for Search Engine Optimization, and UX, which stands for User Experience, actually go hand in hand. With the evolution of the technological landscape, search engine algorithms have become more sophisticated than ever before. Now, it is believed user signals will play a greater role in search engine rankings.
What is SEO?
Short for Search Engine Optimization, SEO is concerned with a website's overall design and content which makes a website more appealing and attractive to a search engine, thereby ensuring a higher ranking in search results.
SEO is applicable to both desktop and mobile platforms. With the increase in mobile use, Google has changed the SEO world, and now it is no longer limited to desktops. They have optimized, tailoring results to give users the kind of experience they should. As a result, mobile SEO is crucial to achieve a higher position in search engine result pages.
A website's friendliness to mobile users is considered to be a key element to achieve good pagerank. In order to maximize a website's SEO value, it needs to have a responsive website design—this means that a website must present content well on a phone. A website shouldn't require mobile users to pinch or zoom, should easily navigable with a finger, and readable on any screen size. All these elements are useful for giving your website a leg up in the search results. I found that 101domain has a helpful blog post about responsive web design if you're interested in learning more.
What's the Purpose of UX?
You want to give your customers and web traffic an overall great experience every time they happen onto your website and view your products. The UX serves many substantial functions including improving your website's overall effectiveness of on- and off-site findability, converting web traffic, testing and tailoring experiences to target certain personas, helping customers and web visitors to find exactly what they're looking for, as well as turning those web visitors into returning customers.
How do SEO and UX Work Together?
In recent years, Google acknowledged that UX plays a big role in a websites SEO value. They've rapidly evolved as fast as technology has and come to terms with entrusting a greater user experience with high quality, trustworthy, and relevant search results through ways of SEPRs (Search Engine Result Page—the list of websites you see when you search for information through a search engine) and strict algorithm updates.
Gone are the days where the best way to manipulate SEO was through keywords alone. Google's ranking algorithms no longer only take into consideration meta descriptions or meta titles (hidden HTML tags describing a web page's content) as ranking factors, but also use UX metrics as a ranking factors. UX metrics include things like such as the CTR (click-through-rate—the percentage of people who click on a search engine result), bounce rate (the percentage of visitors who enter a website then leave), and session time (the specified amount of time a user spends on a website).
These factors are all considered to be affected by the quality of a user's experience on a site. For example, if a website has a high bounce-rate, it could indicate that the website in question does not satisfy user queries. A low session time might mean that a website is either unpleasant to use, or that it doesn't have enough quality content to keep visitors interested. Things like this are generally better indicators of a site's overall quality, at least more so than keywords.
This is where RankBrain comes into play, with Google pulling from behavior metrics like a website's bounce rate, organic CTR, pages per session (the average number of web pages viewed during a session on a website), and dwell time (the amount of time a user remains on a search result after clicking) and whether a website's visitors are thoroughly enjoying navigating through a specific website.
RankBrain tracks search results, coming to understand Internet search queries, thus making it easier for Google to provide more refined search results. Additionally, it creates a more engaging UX (and ultimately SEO) as long as you satisfy the right criteria (aka producing content that is actually usable to your customers, sensible keywords, and semantics). In the end, RankBrain determines the UX by calculating a user's intent through patterns, thereby giving users what they want and need the most.
Because Google has adopted strict algorithm updates, they keenly look for concepts such as mobile friendliness (whether a website is optimized for mobile devices), quality content, and page speed.
Additional updates to Google's strict algorithm include looking at a website's architecture—whether your website's homepage is accessible at any given point, whether categories are clearly labeled, and if a search box is available and easily accessible. SEO rankings also look out for ease of use, ensuring a user won't have to click through endless bouts of webpages to find exactly what they're looking for as well as a website's downtime, meaning a period during which, for a variety of possible reasons, nobody can use it (if this happens a lot, you're in trouble). If you're looking for more technical language describing this process, I found this SEO tutorial very helpful.
Why Mobile Devices Matter
Mobile devices offer an exceeding amount of benefits. But best of all: they're simply more convenient!  Because of mobile devices, we're able to connect to the world in ways never before possible. Many people are taking the shift to mobile platforms—so much so that the global mobile population surmounted to 51.3% of all Internet traffic, according ton January 2018 data, and desktop web browsing traffic shrunk to 48.7% (Source).
With that being said, mobile platforms have really changed the game in terms of SEOs.
For starters, smartphone users produce more than half the consumer traffic to leading websites globally. Therefore, mobile Internet usage actually exceeds desktop.
More and more Internet searches are being made on mobile platforms than on desktop computers. As a result of mobile platform traffic overtaking desktop traffic, Google has even switched to a "mobile-first index." This index scours a website's mobile version for ranking purposes, ensuring how well a website treats their mobile visitors goes hand-in-hand with their high SEO ranking.
Because users using mobile platforms are in the majority, mobile SEOs are crucial. Even Google and Bing use mobile friendliness as a ranking signal when it comes to Internet searches, understanding that UX is the single most important factor for success.
In Conclusion
In order to implement the best practices possible, it would be a good idea to both cater SEO and UX designs. You want to give each and every visitor to your website the best possible user experience. This isn't just for your benefit but for theirs as well.
If you want to boost your website's rankings and build a solid brand, implement and optimize with SEO and UX practices, that way you can keep your audience happy.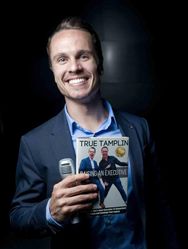 About the Author:
True Tamplin is a technology specialist, author, and public speaker. He writes on a broad range of technical topics including search engine optimization, cybersecurity, and technology relating to the internet.