Every company wants more sales, but keeping up to par with modern technology is vital for any expanding plan.
In 2016, you'll need to tweak your mobile marketing approach to stay afloat, and you'll need to take part in the biggest trends currently sweeping the world.
Check out the following seven tips guaranteed to solidify your smartphone-savviness, retain customers and gain ROI through long-term customer relationships:
Strategy One: Fortify Your Mobile Website
Your mobile website needs to be mobile friendly. In 2016, responsive design will be king. Google's updated algorithm, released in April 2015, will significantly impact mobile website rankings. Now, SEO, streamlined UIs and relevant call-to-action buttons aren't only important—they're necessary. Check out Google's Mobile Friendly Test here, and see where your mobile site stands.
Strategy Two: Prioritize Opt-In Services
In 2015, 79 percent of interviewed consumers stated they'd relied on SMS opt-in services to make purchasing decisions. SMS marketing ensures customer influence, and its power is derived from the overwhelming acceptance of QR codes, location-based offers and digital coupons. Read this article to streamline your opt-in SMS campaign, and to gain leads effectively.
Strategy Three: Integrate with In-Store Events
By integrating your mobile platform into in-store events, you can create an entirely immersive buying experience. By 2017, experts expect adults to spend over one hour, daily, on mobile use. Consumers are always connected, and they're using their devices in stores to review products, get information and complete purchases. Imagine an augmented storefront, where real-time offers exist near every shelf, at the register and even outside. It'll be a reality soon enough, and big-name brands are making moves now.
Strategy Four: Get In with Mobile Video
In 2014, mobile data traffic grew by 70 percent. Of this growth, 55 percent of all mobile traffic was video-based. Social media video has leaked into the mobile platform, and consumers are digesting smartphone video at a rapid rate. In November, Facebook struck 8 million video views per day. 75 percent of these views were engaged via mobile. By imbuing your mobile strategy with rich multimedia, your brand can boost conversion, create viral campaigns and pull customers across several channels. Don't neglect the future of media marketing, and create enticing mobile video campaigns to inspire consumers.
Strategy Five: Buddy Up with Small Social Media Spheres
Facebook might be a social media titan, but small social media is about to have a growth spurt. Mobile-first social platforms, the "small guys," are integrating with e-commerce platforms. They're incorporating social chat with on-device buying, empowering the future of mobile marketing as we know it. Experts believe Instagram's Shoppable app and Pinterest's Buyable Pins platform are great examples to follow. 
Strategy Six: Get Ready for Connectivity on Every Side
Wearables, smart televisions, tablets, mobile devices and even household thermostats will be interconnected in 2016. Consumers are already accessing texts on smartwatches, and they're going to encounter a market filled with integrative platform support in upcoming years. Make sure your brand is ahead of the curve, and prepare your mobile strategy by creating flexible, all-inclusive platform support strategies. 
Strategy Seven: Get Your Mobile App in order
In 2016, apps will be central mobile marketing hubs. Google has recently rolled out its newest search algorithms targeting mobile apps. Now, app search results matter. More importantly: Apple's iOS 9 is shifting mobile web advertisements to apps. Safari's newest incarnation will block advertisements, and big companies are cashing in on Apple's enticement of in-app ad support. It's a big move, but it's also a big industry. Stick it out, and stay up to date.
What's Next?
What do you think of what I've covered so far? Will you start your mobile marketing campaign?  I would love to read your comments below.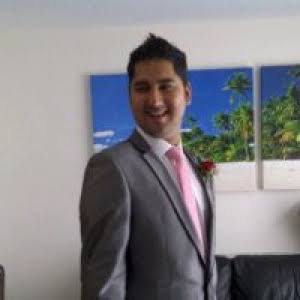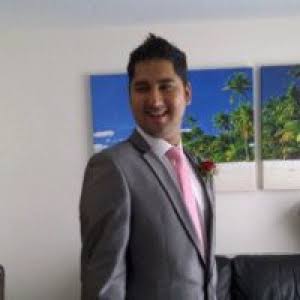 About the Author: Sunny Chawla
Sunny is a Hiring Director at Alliance Recruitment Agency – the WordPress designer for hire. He specializes in helping with international recruiting, staffing, HR services and Careers advice service for overseas and international businesses.