A well-planned social media marketing strategy is a powerful means of conveying and reinforcing your brand message while, at the same time, motivating customers and leads to perform specific actions including clickthroughs and conversions.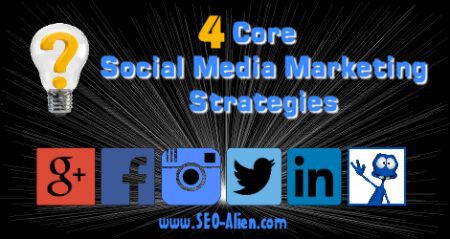 Before implementing any social media marketing strategy, it is important to first develop a workable plan.
These four strategies below are presented by the marketing team of QASymphony. When integrated into that plan, will help you execute a social media campaign that is effective and rewards with superior ROI.
Here are our 4 Social Media marketing strategies that you can start using now!
#1 – Make Expert Use of Multimedia
If your company has not yet explored social outlets like live video, podcasts, or live online hangouts as of now, it is definitely time to start considering these options and their effectiveness. Any size company can use these tools to their advantage if they approach and implement them properly.
Remember that at the core of your brand message is the idea that your business – and only your business – is capable of meeting the specific and unique needs of your audience.
There is a variety of creative ways you can go about communicating that message on your social channels through multimedia. Smart use of a variety of multimedia positions your brand as an authority in your niche and helps you grow a positive reputation among your customers, and followers.
#2 – Masterfully Merge Your Online and Offline Advertising
All printed content and offline advertising must point to your online channels. That includes your website as well as social media. You can accomplish this by making certain that you include personalized short links to your most highly targeted channels on all of your printed marketing materials.
Use of tools like QR codes, these can help people find you online even faster and easier. Be sure that your links are displayed prominently and in a way that attracts attention to them.
You can even route traffic to a squeeze page with an opt-in to capture email addresses as a first step before redirecting to your home page or social media account.
#3 – Target Local Social Networks
"Local" has a dual meaning here.
Yelp, for example, can give a huge boost to your social media presence when used correctly. It targets local businesses but it is not a local social network. There are, however, other smaller niche networks that deal with and are populated by people from a specific geographic area.
It is important to develop a positive presence and good rapport with users on these sites. This will help you quickly build a solid reputation as an authority in your niche with that audience.
#4 – Practice Good Message Adaptation
On a final note, please bear in mind that it is impossible to simply take a piece of content and distribute it across every social network. Your content must first be adapted to appeal to the audience of a specific network.
You may be tempted to do the old cut-and-paste to save time, but eventually, people will catch on and start filtering out all the repeat content.