If you use Gmail, you're already using a powerful platform with many productivity-enhancing features.
The trouble is that most of us use only a small percentage of the actual Gmail features that are available.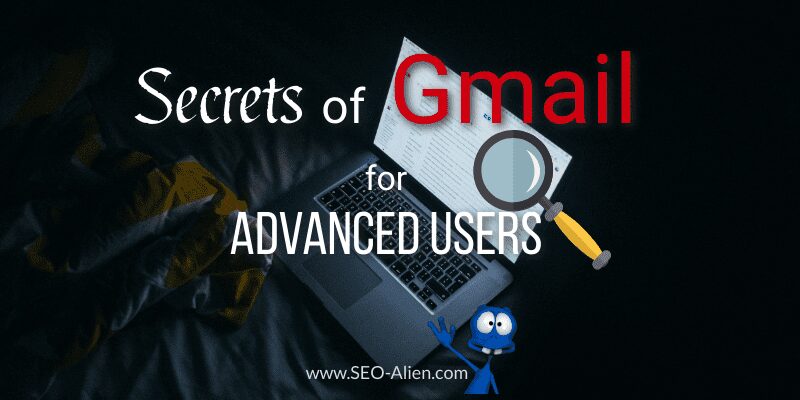 There are many tricks, extensions, and  in secret of Gmail that bring out the experience of using this mailbox on a new level. Deletion of mail sent to the wrong place, hot keys, transfer of money through a mail account – knowledge of such techniques will turn you into one of the most advanced users of the service.
Below are a few secrets of Gmail for advanced users that will help you get the most out of Gmail.
1. Use Undo Send to Recall a Message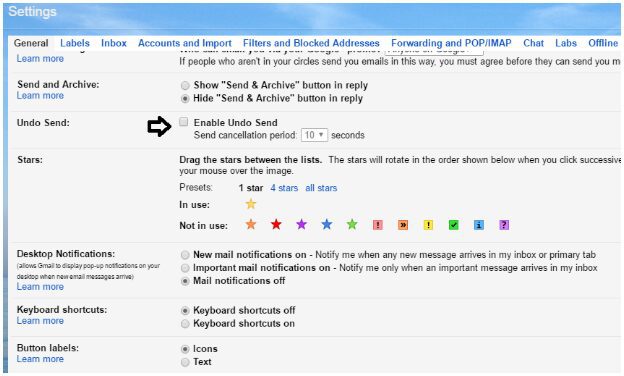 Sending an email to the wrong address can cause serious consequences. Fortunately, one of the secrets of Gmail is you can fix this error.
First, enable "Undo Send" function. To do this, go to the "Settings" menu by clicking on the gear icon in the upper right corner of your email account. Then in the "Undo Send" section, check "Undo Send function". Specify the time period during which you want to have this capability in the drop-down list "Send cancellation period".
Do not forget to click the "Save Changes" button at the bottom of the page.
2. Offline work with e-mail

It turns out that you do not have to be online for working with e-mails with Gmail. Browser extension "Gmail Offline" for Chrome allows you to read and reply to messages, search and archive the necessary correspondence without access to the Internet.
However, to take advantage of the "Gmail Offline" extension, you need to install the extension with an active Internet connection. Go to the already familiar menu "Settings", select there the "Offline" tab and make the installation. Within a few minutes, the extension will synchronize and download your emails, so that the absence of the Internet does not interfere with the mail.
3. Use keyboard shortcuts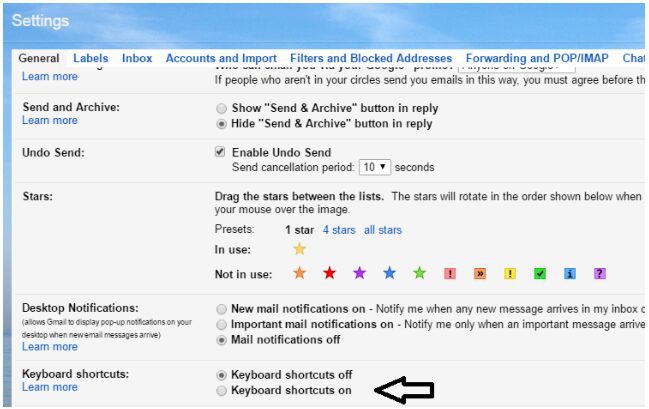 Our third secrets of gmail are the Hot keys. Hotkeys are keyboard shortcuts on the computer keyboard, allowing you to perform various actions without the mouse. Using hot keys allows you to perform these actions faster and save time.
A full list of hotkeys can be found on the "Keyboard Shortcuts for Gmail" page, and you can enable or disable them in Settings> General> Keyboard Shortcuts.
Here are the most necessary and commonly used combinations:
"J" – go to older messages

"K" – transition to new messages

"E" – archive

"Shift" +3 – delete

"A" – answer all

"R" – answer personally
4. Letters from verified senders
To be sure that you receive emails from real companies, and not from spammers posing as famous brands, enable the "Checked message icon" feature in the Lab section.
Verified messages from these senders will be displayed with a key icon.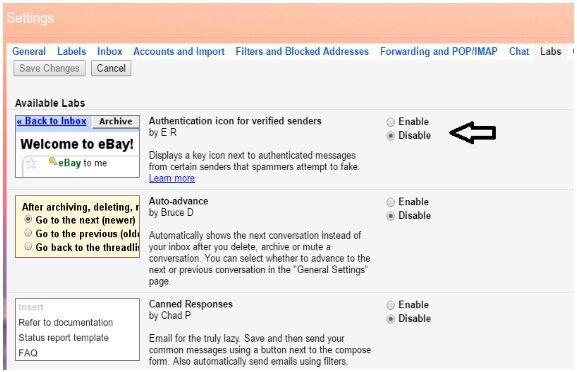 5. Personal level indicators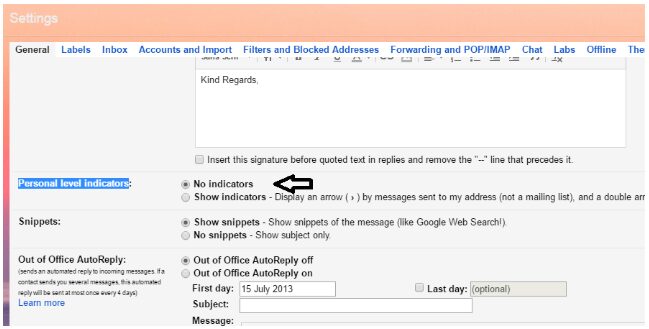 To find out whether the letter was addressed only to you or this was a mass mailing list, turn on the function  "Personal level indicators". To do this, select the "General" tab in the "Settings" menu, then select "Enable" in the section "Personal level indicators".
Now in the Inbox, you will see an arrow next to the messages sent to you and to other recipients, and a double arrow next to messages addressed only to you. Near the letters from the mailing lists, there are no arrows at all.
6. Money Transfer Through Gmail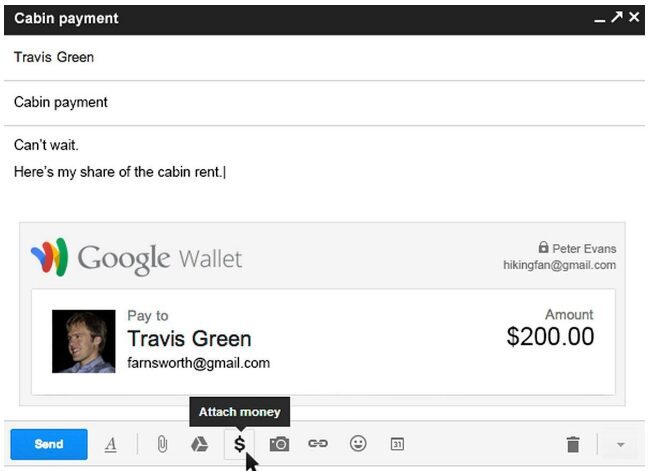 If you are located in the US or the UK, you are able to send money from Google Wallet directly via your Gmail account.
Create a message addressed to your recipient, then click the dollar icon at the bottom of the window. You will open the service window of Google wallet where you need to specify the amount to be sent. To request a money transfer, select "Send a request for a transfer" instead of the "Send funds" tab.
If you do not have Google Wallet, the first transfer of funds will prompt you to set it up. Of course, your recipient or sender should also have this service configured.
7. External Activity in Your Account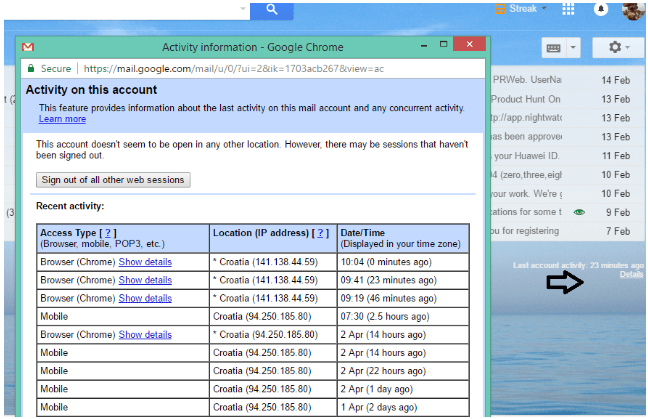 In a world where online profiles are constantly under threat of hacking, you need to be sure that your account is secure.
To know that no one but you is using the Inbox, check your "Last account activity". This text in small letters along with the time when some actions were performed is displayed in the account in the lower right corner of the screen.
By clicking on the "Details" link, you will open a new window with information about all activities in the current account and associated active sessions.
---
We hope that with these secrets of Gmail for advanced users, you will be able to use Gmail much more efficient than before.

About the Author: Alisa Bagrii
Alisa is a tech writer and computer geek. Currently works with such concerns as e-mail protection and online security with spam protection service – Everycloud. Make your e-mail more secure and comfortable to use.