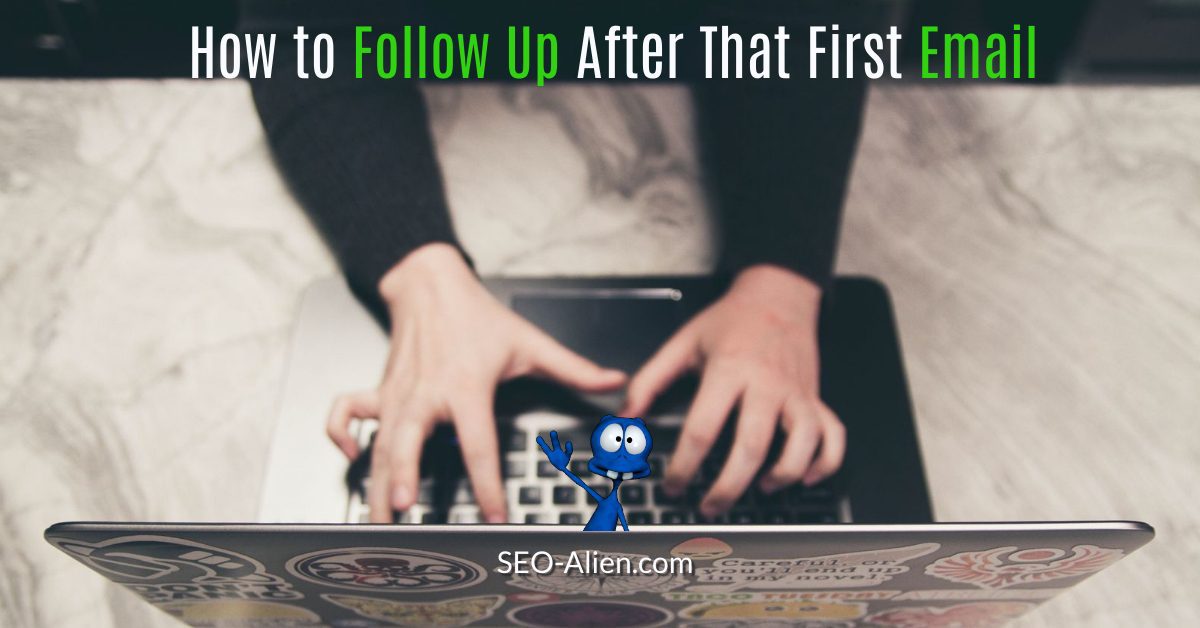 Let's face it, most people are hesitant about sending a follow-up email after receiving no response.
This is especially true in marketing and sales campaigns.
After all, if the recipient didn't respond to the first contact, they're probably not interested, right?
This is one case where our first instincts are likely wrong.
Few prospective customers say "yes" to the first email. Some do not even answer the second, third, or fourth. So, to allay your concerns, you should definitely follow up after that first email.
A recent major study on sales emails showed that the first email received just an 18% response rate. The fourth email received just a 13% response. However, by the sixth email, there was a jump to 27%.
While 80% of people will say "no" four times before they say "yes" to an email campaign, 92% of businesses give up after hearing those four negative responses. Marketing campaigns that utilize an email drip series that sends between four and seven messages are more successful than the ones who only send between one and three.
Needless to say, consistent follow-up emails are essential to making more sales or at least getting a customer interested. Don't worry, while personalized emails receive better responses that don't mean you can't utilize a follow-up tool to help you organize and automate those emails.
When to Send a Follow Up Email
You shouldn't wait too long before sending a follow-up email. 90% of recipients open their email and reply to it on the same day. As a rule of thumb, waiting two or three days before sending the first follow up email is best. After the first follow up, extend the waiting period a few days for each subsequent follow-up, at least until you get a response from them.
Automate Your Responses
Getting a follow-up tool can make it incredibly easy to format and schedule those follow-up emails. These tools can be used to send emails automatically when a certain event takes place, such as the customer opening the email or clicking on a link. They can also be set to wait a certain amount of time after an event to send one.
Follow Up Formatting
A follow up email has the same formatting as any other professional email, but keep it short and simple. If you have a lot to say, put it behind a link and place the link into your email. Provide quick details on the value of the information, then leave them be to the next email.
Include a Shortcut in the Follow Up
You don't need to put your main call to action into every email you send. There are other strategies. One is to include a suggestion for a quick response, sort of like a one-question survey. For example, you can ask them if you should follow up once more or if you should begin focusing on other prospects. This takes some of the pressure off of your potential customer.
Know When to Send the Hopeful Breakup Email
Not everyone is going to reply to your drip campaign. In these instances, it is important to know when to say goodbye. Equally as important is how to phrase this email. You want to remind the leaders of the value your product offers and that you are putting the ball in their court, so to speak. You'll also want to include a personalized message to let them know that you care and that you're ending further communication for the time being.
A great follow up email is not the easiest thing to write. The one thing to remember is that there is a real human being reading your proposal, so you need to keep the human factor in mind when following up.

About the Author: Micheal Habiger
Micheal is an experienced content writer and marketer with 6 years of experience. Currently a senior marketing specialist at FollowUpFred.