When it comes to growing your ecommerce store, marketing is the name of the game.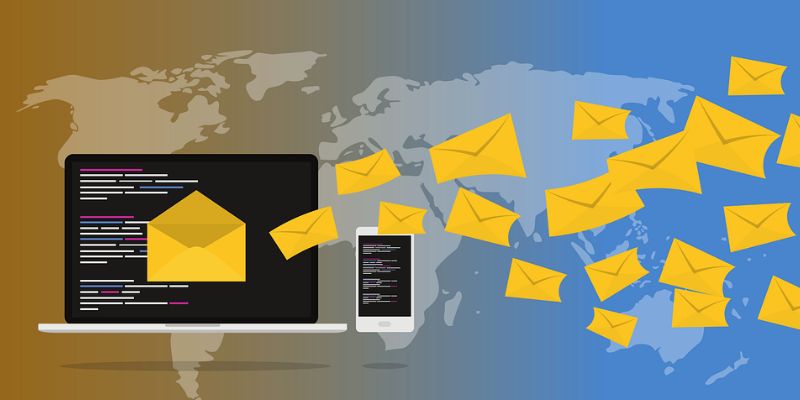 And no form of online marketing is more powerful than email marketing. According to studies, email has one of the highest returns on investment. For every $1 you spend, you are likely to see $45 in returns.
With this success rate in mind, here are three tactics you can use to build your store's email marketing list.
Entice Coupon Clippers
Everybody loves to save money. But there a certain class of shoppers prides itself on getting the hottest deals. These folks have traditionally been called "coupon clippers," as they'd often cut out coupons from newspapers and magazines.
While times and technologies have changed, the motivation of these savvy shoppers hasn't. Leveraging a coupon strategy could be just the thing to attract thrifty consumers to your online store.
One method is to promote your email subscription list via a pop-up box reading Subscribe to our newsletter for 30% off your first purchase; or something to that effect. Feel free to play with the phrasing to best match your website theme and brand identity. The goal is to stimulate shoppers into sharing their email addresses in exchange for hot deals, exclusive offers, free shipping, complimentary goodies, and things they might value.
Coax Social Media Fanatics
Lots of consumers enjoy following their favorite brands on social media, which is great. Unfortunately, the ROI for social media marketing pales in comparison to financial returns garnered by email outreach.
One reason for this is your social marketing messages are often lost in a sea of Facebook notifications, news articles, and baby pictures. So, the goal is to drive your social media followers to join your email subscription list.
To accomplish this, you'll need to entice your followers with exclusive deals and product launches available only via email. Tie this in with a concrete offering. For example, your post might read: "Missed out on buying the limited-release Metallica T-shirt? Get an exclusive heads up on the next product line by signing up for our emails today!"
Host a Contest or Sweepstakes
Building an email subscription list usually entails offering customers something they probably want. This could take the form of an incentive, a discount, an exclusive promotion, a first look at upcoming products or an opportunity to win a contest.
Contests and sweepstakes are wonderful ways to grow your email subscription list. The prize can be anything from a free vacation to the Bahamas, to a $120 gift card to your e-store. It doesn't really matter, because the real value is the opportunity to win.
These can be promoted in any number of ways. You can place the sweepstakes form on your homepage, in your post-purchase surveys, on your social media pages; basically, anywhere your customer base already is. The only exchange for entry is basic information (such as name and email address). However, you must tell contestants their email address may be used for promotional purposes to avoid finding yourself in hot water.
About the Author: Boris Dzhingarov
Boris is passionate about blogging. He writes for several sites online