Long Form Content
Aspects Of Long Form Content That Makes It So Valuable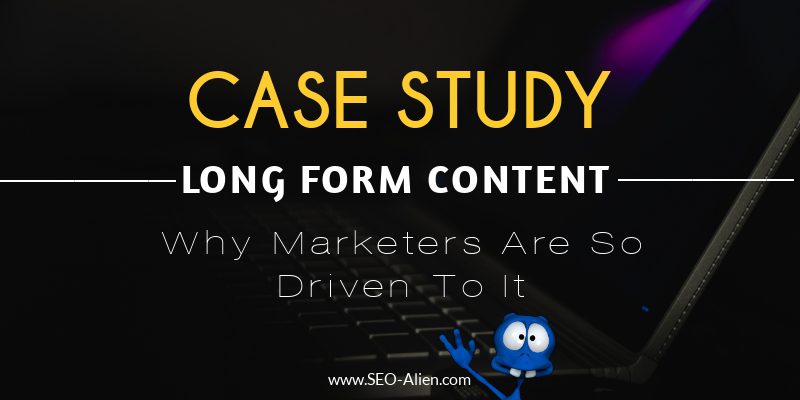 Why Are SEO Marketers So Attracted To Long Form Content?
SEO (Search Engine Optimization) does not work in isolation, it teams up with content marketing to provide the best results. Although sometimes people are confused how two apparently diverse elements can be compatible with each other, that fact is that SEO and content marketing go hand in hand.
SEO is all about content marketing, and the converse is also true. Therefore, to succeed in SEO, you must develop a competitive content strategy that works in tandem with your SEO strategy.
While it may appear not much challenging to develop a content strategy that works for you, since everyone is trying to do the same, it can turn out to be quite challenging.  However, taking help from the experts at www.laseoexperts.com can make the task easy. You must create a distinct voice for your content that the audience can recognize quickly, and know which type of content would work well to keep the audience engaged.
You must create high-quality content that is extremely relevant for the audience, well-structured and makes interesting reading, but the confusion might arise about the length of content. Should you create short content or long-form content?  There is no fixed answer because the content length depends on the situation in which you use it. But taking a cue from the list of good content in the search results, it is safe to conclude that long form content performs better than short content. Long content drives more traffic to the website besides facilitating higher search rankings and more conversions, provided the content is of high quality.
What Is Long-form Content?
Long form content is so much an over-used phrase that it has become a buzz word of online marketing. It is difficult to assign any specific length to content that qualifies as long-form but going by the trend any content more than 1200 words fall in this category. While some may disagree with it and say that 1500 words should be the minimum length to treat content as long-form, in essence, the content must be in-depth. It must explore the topic in greater detail and provide actionable information or advice that cannot fit within the small space of short content. Whatever may be the lower cut-off number, the content must be comprehensive and conclusive in the real sense of the terms.  Not the word count but the depth and dimension of the content determines if it is as long form or not. 
Long form content is not the typical essay, but it can acquire any writing form while maintaining the characteristics.  Even, it need not be entirely text base like white papers because many high-quality long contents can mix images and visuals with text to make it more interesting. Now, let us look at some aspects of long form content that makes it so valuable. We will also try to understand why marketers are so much driven to it.
SEO Benefits
While it is yet not known how it happens, there is no denying that long form content can push up search rankings. Research suggests that this type of content provides a lot of SEO benefits.
A study carried out on 20,000 keywords by relating it to the average content length revealed that the top 10 results in Google SERP contained content that exceeded 2,000 words. When comparing the content of the top-ranking websites, it showed that the average content length was 2,416 words and the content in the tenth spot was of 2,032 words.  The study despite not being conclusive provides valuable insights.
Although it appears that users are more inclined to seek quick answers from search engines, research shows something different because 10% of the daily need for information involves learning about a topic in more detail. This is a clear sign that in-depth or long form article is what users look for which has resulted in Google introducing knowledge graph and snippets to help users reach out to the right content.
Higher Rate Of Conversions
Marketers are aware that long-form content means higher conversions than short content.  Some businesses have experienced improved returns from long form content as conversions went up by almost 30 percent. How long the content does not matter as long as it is in-depth and interesting in its presentation and capable of keeping viewers engaged without distractions.  Higher engagement means more SEO positivity because it reduces bounce rates and sends positive signals to Google about content quality that boosts the prospects of high ranking.
Get More Social Shares
Social media sharing of content indicates the excellent quality of content that users find interesting and come forward to share it with others. The trend of sharing content reveals that across the major social media platforms, the sharing rate increases with the content length with long content enjoying more sharing. According to data available, the content of 1,000 words is shared 4,500 times against posts of 2,000 words receiving almost double sharing of 8,000 times.
Contrary to popular belief that only short videos and memes have the ability to go viral Facebook users are more fond of long content. While videos have maximum chances of going viral, long form content comes a close second. Despite the rising popularity of mobile focused market, long form articles are creating a mark across the social media platforms.
Bottom Line: Quality Over Quantity
Long form content receives wide acceptability due to its intrinsic value that comes from quality. Despite writing quite a few pages, you must maintain the quality of writing throughout the content. In addition, you must pay attention to organize the content well by dividing it into small portions that make interesting reading. The presentation is critical in retaining the attention of viewers while the structuring helps to identify interesting parts of the content quickly. Let the words flow until you are happy with the quality and avoid restricting the word count unless you feel it is too long.
Long form content represents quality, which when ensured would automatically pave the way for rewards, both from the audience and Search Engines.