Why Should I Root? Android rooting is the process which allows android users, tablet users and others using Android ios to gain Super user powers also known as root access.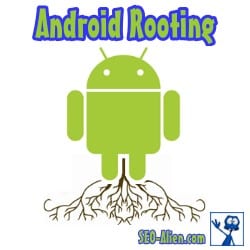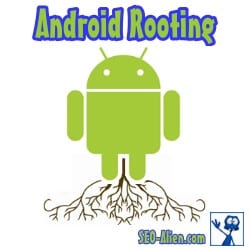 Guest Post by Arjun Ghimire: Rooting an Android phone means a target of overcoming the limitations given by the manufacturer. Rooting can overcome problems like to replace some phone system settings, apps or to perform other operations that are inaccessible to a normal Android user.
Rooting means you can completely remove or replace the device's operating system and install a custom rom, usually with a recent operating system for the device. Rooting voids the warranty of the phone.
Root access is also known as 'Jail breaking' in ios systems.
Why Should I Root?
Android is one of the most open, easy and customizable mobile operating system today. You may be thinking that, you don't need to root your phone just because you think you have got everything in your phone, but you would be surprised that how much more you can get by rooting. Here is the answer for your question, 'Why should I Root'
You may have or have not heard of rooting, and even if you have heard of it, you may think the process would be difficult and complicated. Rooting is common over all devices now, some of your friends must have rooted their devices and they tell you to show off and say it's very difficult and may brick (crash) your phone. But, it is not so, really it is very easy and you don't have to be a geek or a programmer to root and you can safely root your device if you follow the process correctly.
Root S Advance Easily
Root S3 In Minutes
CWM For S Advance
Here are 8 reasons, why should you root your phone…
1. Flash a Custom ROM
A custom rom is basically a version of Android, it changes the way how you use the phone. Some Roms give out a handy features, some add a lot of new and unique features which you will surely love to try one out. Never mind, there are thousands of Roms to choose from.
No matter, which phone you have, Custom Roms are available for every device and I would recommend installing Custom Roms rather than Stock Roms. You won't be disappointed. Actually you don't need root access to flash some Custom Roms though you need to unlock your bootloader, a process which frees your device from manufacturer restrictions.
A last point to be noted, some Custom Roms comes with too much of bugs or defects. So whether choosing any rom go for Cyanogen Mod or a Rom which has No Bugs or else refer to XDA (That would be a better option :P)
2. Flash a Custom Kernel
Some of the Android devices require a Custom Kernel, which you can only flash with a rooted device or say by rooting your device. The kernel is the one which gives the system apps or any other application to communicate with the device, if you flash a Custom Kernel which means a better battery life, better phone performance, Wi-Fi tethering (on unsupported device). Etc.
3. Remove Preinstalled Apps
Removing preinstalled apps or say craps are the main problems. Many phone come with lots of preinstalled apps, which are impossible to remove. Until, you have rooted your device.
Titanium Backup not only backups but also removes those annoying, battery draining craps and you can remove them by Titanium Backup but sadly, this feature and app is only for rooted devices. You can try it, if you have rooted.
First Freeze the app and see whether your phone is running completely fine without these apps, then delete the app, see so simple. You will be happy after doing that.
4. Boost your Android's Speed and Battery Life
You do a lot of things to boost up your android device's speed but, in vain. By rooting you can even speed up your device and boost your battery life. There are apps available to boost your device. For e.g. SetCPU, you can overclock your phone for better performance or under-clock for better battery life.
You can also use Greenify, which automatically hibernates the apps you aren't using- This app is the perfect destroyer of the apps which runs in background even if you don't use them. If you aren't rooted your device yet and want to boost up your phone than read this- Tips and Tricks To Boost Your Android Device. Or else 6 Things You Don't Have To Root Android
5. Install Apps that are Incompatible
Even, sometimes android isn't so open enough to give you some of the features you want. Either an app is blocked or otherwise it isn't available.
Luckily, rooting is the solution for all, with that: you can install blocked apps, get the features of the latest android versions, make every app compatible with your device, give boost to your hardware and software's, and install beats audio and even features like those on Moto X or (Review) Whatever you want, rooting makes it possible.
6. Block Ads in Any App
I know, it's really annoying. You play a game and in between an ad pops up and sometimes you mistakenly click on it. We all know, ads are put up to make money. But sometimes ads also come in the way and use up the data.
If you want to get rid of this ad's, rooting is the far best way to do so. AdBlock Plus, Adfree, Ad Away are some of the best options. Of course, if you aren't using a rooted device, you too can get rid of by the APS by going into airplane mode 😛
7. Back Up Your Device
When you move to a new Android device, or restore your phone to stock for some reason. You can make it easier by backing up your apps and settings first. You can, get your entire setup in just a few taps. If you haven't rooted, you can backup some apps and settings but, if you have rooted you can backup your entire phone.
8. Tweak Your Device
If you are kind of person which really love to add or modify every feature on the device then, rooting is for you. Whether you want to customize your keyboard layout or give yourself faster scrolling, super-fast multi-tasking and extra themes then, Pimp My Rom application gives you the power to do so any modify each and every corner of your android.
"Why Should I Root" F.A.Q's
1. Is rooting legal?
Ans: No, it once was, but exceptions to the DMCA have made it legal for some devices
2. What problems may I face after/before or while rooting?
Ans: Major problem is if, you don't follow the steps carefully 90% of chances are that you may brick your device. It is better you do a backup before you proceed 🙂
So, these were some of the things you need to know all about rooting.
Note:
Rooting voids your warranty. Rooting is really not a difficult task but, if you break your phone or if something goes wrong with your phone then, we are not responsible for that.
Do it on your own risk. If you want any help related rooting or have questions related this topic or any other, you can comment ON OUR BLOG.