Many businesses undervalue the integration of their websites with new technologies or applications.
Using new website trends can significantly gain a competitive advantage in your given market.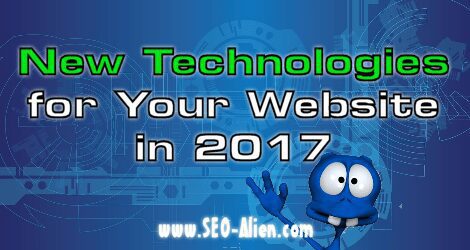 American entrepreneur, investor, software engineer and co-founder of Netscape Marc Andreessen stated that "Software is eating the world."
Website development keeps on progressing every year. Unfortunately, some businesses think that their website is just a means of displaying their products, services, and profile.
To break this perception, we'll highlight some of the new technologies that you should integrate into your website, as well as the advantages of Technology Integrations.
Artificial Intelligence (AI)
AI makes computers behave like real humans. Moreover, this type of technological advancement will not only de-clutter your website but as well as promote productivity by letting you focus on much more importance issues. Now, there are several Artificial Intelligence Programs that you can use for your website.
These AI bots will simplify your website work. Major technology titans are furiously going after startups focused on artificial intelligence. From 2011, 140 AI startups have been taken by huge companies like Apple, Google, Salesforce, and Facebook.
One of the most popular Artificial Intelligence in the last few years is Apple's intelligent assistant- Siri. Siri is an intelligent assistant that helps users of certain Apple products operate their smartphone and applications. With these Technology Integrations, more and more developers will diligently invest their energy into Artificial Intelligence projects.
Chatbots
They're taking over! Everywhere you look, it appears like businesses are introducing their new chatbot-powered apps. In February this year, Quartz launched their new chatbot powered apps. In September 2016, American Express introduced a chatbot for their card members. The popularity of chatbots is credited to its ease of creation. Developers don't need to develop this technology from scratch. Technology Integrations with chatbots is easy; it can be readily plugged into an existing API.
One of the biggest advantages of integrating chatbots on your website is its ability to transform your customer service. You can use this technology to gather target market information and improve customer satisfaction.
Augmented Reality
2016 is undoubtedly a big year for Augmented Reality which can be credited to Pokemon Go, as well as Snapchat. Pokemon Go got a lot of credits for presenting Augmented Reality to the public's attention. When Pokemon Go launched in July, it overwhelmed many people.
The Pokemon Go app has been downloaded over 500 million times since it was launched. Snapchat also uncovered a way for people to play with Augmented Reality through lenses.
The world has greatly embraced these kinds of Technology Integrations. We're expecting to see more developers devote effort into building futuristic apps and websites.
---
Here are just some of the most interesting Technology Integrations in 2017. All these website and software development trends in 2017 are actually not new at all. Rather, the developments you see now come from technology that's only commencing to gain dynamic adoption.
Look for a burst of Chatbots, Artificial Intelligence, and Augmented Reality projects to rise even more this year. This is such an exciting year for companies and consumers.
The challenge for web and software developers will be to manage and integrate the flood of different technologies, platforms, and back-end systems to sustain the rapid growth and pace of innovation. It will necessitate the specialized knowledge of Data Specialists who are scarcely available in today's marketplace.
Customers and website readers have become experienced online marketers. Companies and businesses should feel the need to keep up with technology. Some companies and businesses already started using smart apps, chatbots, and predictive analytics to improve and personalize the customer experience.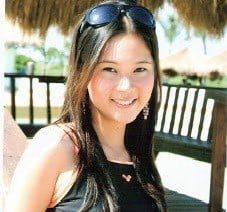 About the Author: Abegail Louise Acosta
Abegail can zest up your showcasing effort with the substance she makes and executes marketing plans, together with ConvertBetter, a SaaS company, envisions to simplify technology integrations and innovation.