A digital signage business can provide businesses that are just starting out with amazing benefits. There are very many opportunities in the market so before starting one; it is essential that you do your homework thoroughly and plan wisely on the path that you want your business to take.
It is not advisable to act on impulse when you want to begin such a business. Get references and recommendations if you have to ensure you are on the right track.
Before starting out, you should consider aspects such as:
The model of your business
The model of your business is an essential first step that you need to think before starting a digital signage business. This will provide you with a stable foundation to base your business structure. When talking about a business model, it's all about how your undertaking is going to generate money for you. The business models can be divided into three parts as shown below:
1. Advertisement
Before venturing into this business model, you should consider your location. Figure out what your audience needs before settling on any hardware or software.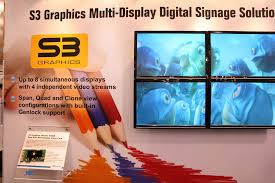 In most cases, you may find it hard to get the time or finances to invest in an entirely new system of advertising. In such a case, business signs menu boards will come in handy to assist you with that. Therefore, you won't have to go for ancient methods of advertising. You can earn in so many ways by deciding to;
Sell your advertising space – Profits can be achieved when you choose to advertise brands for individual companies that are not your competitors.
Another form of selling advertising space is by the content of sale management to get income from recurring payments.
2. Selling equipment
This is the second business model that you may want to consider. In this case, a business owner seeks to have full control of his or her advertising. In this model, you sell your software or hardware equipment without managing any content; that is, advertising.
By selling your equipment, you may choose to provide people with services related to consultation and installation for the software case, although the consultation bit may not bring in as much income as the equipment.
It is important to note that this business does not provide a recurring income at any point since you get most of your income from one-time purchases.
3. Management of content and equipment
This one entails the first two business models. In this type of business model, you are giving your clients the stuff that they need, while at the same time managing the equipment for them. For clients who do not have the time to handle whatever is displayed on their network, you can get something out of them.
After identifying a business model to start your Digital Signage Software Development, it is also important to consider the relationship between the business model that you have chosen and your industry, which takes us to our next topic;
How industries and business models relate
Of all the three business models, management of content and equipment is known to be more complicated because of the level of knowledge and flexibility that is required. Also, it does not provide a client with any fixed offer.
Working to meet the needs and wants of your clients will require that you be flexible and knowledgeable about a particular industry.
To work with a particular industry, you must be knowledgeable about it. This is because specific sectors may demand particular applications such as shift or schedule templates among others. You cannot handle more than one industry at a time, so be sure to specialize in one first. Also, ensure that you target the sectors that can make good use of a digital signage network.
The different model variations
Considering the various model variations will help you identify one which you will be able to get the most out of it. If you are seeking to gain much without having to spend a lot on equipment, you can also choose to go for rental services as an option. Some customers may prefer getting network services instead of buying the necessary equipment needed to render the same services.
A white label solution for your product or service
This solution is great because you do not have to apply the use of technology and infrastructure to offer a particular service. This concept is also applicable to your digital signage, whereby you can sell hardware or software to give your user an impression that it is the creation of your brand.
To start the business, you should be able to identify the digital signage software that you are planning to use and ensure that it is credible and easy to use. After finding the hardware, you can follow the necessary steps and find your market to establish your business. It's that quick and easy.

Digital Signage Software Development Infographic