Many "overnight" successes have actually been toiling away for years before they ever find commercial footing, but some brands nailed it in one shot. Either that, or their first 200 shots were quickly forgotten in the wake of one killer ad.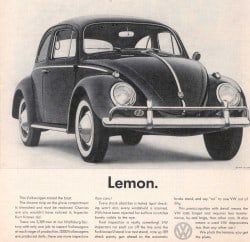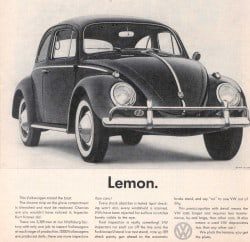 Guest Post by Ryan Currie: Branding has become an art and generally takes months and even years to take hold in the minds of consumers, but some brands got it all done with a single advertisement.
Here are six brands made world famous with one (very) strong ad.
6. Marlboro
Who can't identify the Marlboro Man? From Eastern Europe to the Caribbean, posters of the infamous Marlboro Man still hang to this day, some 58 years after the original ad ran. In one image, Marlboro captured the essence of masculinity and American-ness, an idea that stuck.
5. DeBeers
If you recognize the phrase, "A diamond is forever," you can thank DeBeers. The company almost single-handedly turned the idea of a diamond engagement ring into an industry, not to mention guilting men into proving their love with bling all the way back in 1948. New generations of the ad still run to this day.
4. Energizer
When you hear the word "energizer" you probably imagine a pink fluffy bunny with a big drum and sunglasses. Before 1989, that image would have seemed absurd. In the years since, Energizer batteries have become inextricably linked with the idea of a nonstop bunny drummer. Being able to match the mascot to the brand is one tricky technique Energizer nailed.
3. Calvin Klein
Not only did Calvin Klein's early 90s ad featuring a 15-year old Brooke Shields make the brand one of the most talked about names in America, it made her a star too. The racy, raunchy, suggestive ads sparked a new wave of minimalism in fashion advertising and stirred up interest in the brand's signature jean line.
2. Apple
In 1984, way before most people had even heard of Apple, much less owned an iPad, the brand began a long tradition of bucking the norm with their groundbreaking ad titled "1984." Featuring a track star, black and white Orweillian imagery, and a smashed computer screen, the ad ran during the Superbowl and quickly turned Apple into a household name.
1. Volkswagen
Before it's 1959 "Think Small" campaign, Volkswagen was a decidedly German brand when Germans were, well, less than popular. Not only that, but the tiny VW Bug was completely out of place in a growing country of station wagons and pickup trucks. All that changed with a single word. "Lemon." "Lemon" was the copy on the single most effective ad of all time, a pun that sparked interest, intrigue, and a flurry of sales among VWs in the U.S. Few ads have impacted the world with less.