Digitization continues to impact everyday life, including how beauty products are developed and delivered to the market.
As artificial intelligence (AI) and machine learning change brands and customers alike, it also helps shape the conversation on how we perceive beauty.
From product development to your shopping experience, here are a few examples of how AI is changing the beauty industry:
1. Driving Animal-Free Testing
Before any cosmetic product goes out into the market, it undergoes stringent tests to ensure that it fits human consumption. Product development teams traditionally tested products on animals, which means that the poor creatures suffered from the side effects of early prototypes.
Researchers have started looking for environmentally and socially responsible alternatives as the world turns toward sustainability. The inhumane practice of animal testing, especially in the pharmaceuticals and beauty industries, may soon be phased out thanks to artificial intelligence.
Since data is becoming more accessible, it is now possible to access data from different studies. For example, a new study published in Toxicological Sciences has opened the possibility of predicting the properties and attributes of chemical compounds–even for new, previously untested combinations.
2. Product Development Based on Public Opinion
The use of AI in the beauty industry has affected the entire product lifespan, starting from the research and development stage. With the automated gathering and analysis of enormous datasets. This information includes public opinion through social media comments and reviews on e-commerce sites, which inform the direction of future products.
An excellent example of a product from an AI-driven development process is the Avon True 5-in-1 Lash Genius Mascara. It was designed with help from the Genius algorithm, an automated machine learning model that can "read" thousands of user comments from identified data sources. After viewing and analyzing the comments, it can rank and sort them out and provide a streamlined presentation of public behavior and attitude toward their preferred mascara.
3. Virtual Product Testing
The coronavirus pandemic has highlighted gaps in our daily routines that are now potentially harmful to other people and us. For example, using the same test products–eyeshadows, lipsticks, foundations, mascaras–is slowly being phased out, partly because of health and safety reasons.
For the future of product testing, artificial intelligence drives adaptive testing technologies that show customers how they would look when testing different products. Virtual mirrors now only require patrons to sit in front of them, pick the product of their choice, and see what it would look like on them. Make-up products appear applied, showing how different shades would appear concerning the user's skin tone.
This tech eliminates the need to reuse brushes and foams in using test products. The same technology is even used for other parts of the beauty industry. For restorative and cosmetic surgery, doctors can now present AI-generated images of what a patient would look like after surgery. Virtual image generation makes it easier to visualize how the process will affect the patient after.
4. Offering Personalized Care Solutions
Personalization has been one of the hallmarks of AI being used in commercial spaces–it tailors the ads you see on your social media and the products that appear first when you visit e-commerce sites. Another application of artificial intelligence and machine learning is better understanding every customer and providing personalized care routines, especially for them.
Offering personalized care solutions in the beauty industry is particularly important for people who are suffering from skin diseases, allergies, and other medical conditions. The beauty products that work for one user might not be necessarily effective or safe for everyone.
An increasingly popular application of AI for personalized care is Curology. The online subscription-based service works by requesting selfies from its users and the results they want to achieve. A partner dermatology provider offers a product specifically for that user. It draws user photos and history in deciding the ingredients that go into every product.
5. Customizing Shopping Experience
Artificial intelligence has automated how online stores respond to customer queries, comments, and suggestions. The proliferation of customized shopping experiences has also extended to beauty and skincare products.
A simple instance of AI tailoring your online shopping experience is when you search for a specific product. If you searched "matte eyeshadow," your subsequent shopping inquiry might include a top-rated matte eyeshadow product popular among people with the same identifiers: age, gender, location, and brand preference.
There are also online platforms that connect customers with specific inquiries about the products they need. My Beauty Matches is one such platform where users start with a questionnaire before the website redirects them to an online store where every product meets the criteria users have inputted earlier.
Final Word
Developing more intelligent and robust AI systems creates opportunities to create faster, safer, and more sustainable products and services. This progress also covers the beauty industry, affecting millions of lives worldwide.
If you're looking to reach a broader market, invest in technologies that leverage AI to give you the results you need. Check out how you can build your website with the best SEO practices and help your small business stand out in the ever-growing online commerce area.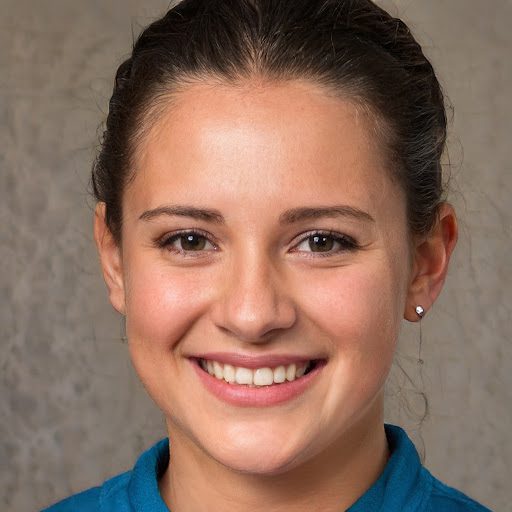 About the Author: Katie Pierce
Katie is a teacher/writer, and has been doing some freelance writing while teaching awesome (but often hyper) preschool kids. She thought she should start seriously building her writing portfolio (in the event that her energy could no longer match that of a bunch of 5-year-olds).