All businesses need effective Search Engine Optimisation (SEO) if they are going to survive and thrive in the digital era.
Why?
Well, the modern consumer isn't going to leaf through a physical business directory to find their local car dealership. They are going to pull out their phone and search for it. And if your business isn't at (or near) the top of that list, that potential customer is going to end up talking to one of your competitors.
While some commentators on the internet would have you believe that SEO is a super complicated industry of the dark arts, it's really not. Good SEO is all about identifying things to do and executing them well.
In this article, I'll give you five simple (but proven) SEO tips tailored towards the automotive industry.
#1 — Mobile website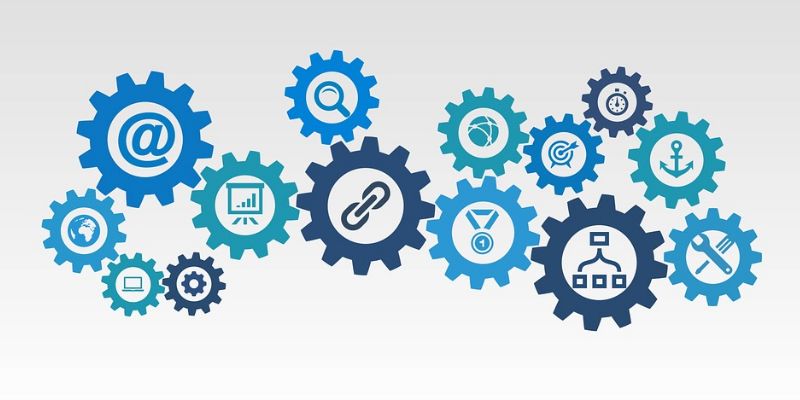 Last year the total volume of mobile traffic finally overtook desktop traffic. In other words, it's now more likely than not that your customers are accessing your website via a smartphone or tablet than a desktop or laptop.
This is especially important in the automotive space as automotive websites are typically large and complex, which means they are updated relatively infrequently. It's not uncommon for me to talk to business owners with five- or ten-year-old websites.
That's all well and good but why does it matter whether your website is designed for desktop or mobile users?
Well, mobile users are using a screen that's maybe ten times smaller than a desktop or laptop display. That lack of space means it's much harder to navigate and interact with websites.
If a website is not optimised for mobile and a mobile user struggles to access the content they want, nearly 80% will leave and go to a competitor.
I spoke to Will Craig of LeaseFetcher about his website analytics. Here's what he told me.
"The car leasing space is still dominated by business customers so I expected our website to skew towards desktop users. However, with several months data available, it's actually much more even. Approximately, 44% of our users use desktop devices and 56% use either smartphones or tablets.
"This is very important to us as we actually took a desktop-first approach to design as we believed our audience would be dominated by desktop users. In recent weeks, we've been working on a mobile-first redesign and hope to launch this soon."
While mobile optimisation can be a big task, getting the basics right isn't difficult. Make sure your website is responsive or have a mobile website, use relative units for elements and type, keep image sizes to a minimum and so on.
#2 — Schema markup
Schema markup is a common language created by all the major search engines. It's basically a way to structure and describe data on a webpage so search engines can better understand what you're talking about.
Let's look at two examples.
Example 1 — No Schema
Treasure Island
Robert Louis Stevenson
Example 2 — Schema
<div itemscope itemtype="https://schema.org/Book">
  <span itemprop="name"> Treasure Island</span>
  <span itemprop="author">Robert Louis Stevenson</span>
</div>
In the first example, you need a pretty clever search engine to work out what's going on. It needs to read the first time and guess that it's a book. Then it has to read the second line, work out that it's a person and connect that person to the book in the first line.
In the second example, we use the common Schema language to tell the search engine what everything is. The first line tells the search engine that we're using the Book Schema. The second line tells the search engine that this bit is the title of the book. And the third line tells the search engine that this bit is the author of the book.
Schema is especially valuable for automotive websites as it has extensive support for vehicular data. Here's just a few of the properties you can use.
Acceleration Time
Body Type
Cargo Volume
Emissions CO2
Engine Displacement
Engine Power
Fuel Efficiency
Fuel Type
Number Of Doors
Number Of Previous Owners
Production Date
Vehicle Identification Number
Seating Capacity
Transmission
If you mark your business and vehicles up with Schema, you will help search engines understand your website. And if a search engine understands your website, it is more likely to rank it highly.
#3 — Reviews
Reviews are super important for SEO for two reasons. One, conversion rate optimisation. Two, the Local Pack.
Let's start with your conversion rate.
Nine in ten consumers will read online reviews before buying a product or using service. If you don't have reviews, that's a big red flag for savvy consumers After all, without someone impartial to verify your marketing claims, why should they believe you?
Having reviews provides some social proof and helps ease users down the conversion funnel.
The second reason to include reviews is the Local Pack. (That's the small Google Maps search box that pops up in some search results.) The quality and quantity of your reviews contribute to your Local Pack ranking.
To quickly build up your reviews, start by targeting all your easy wins. Contact all your existing customers with whom you have a positive relationship and ask them to leave a review for you on Google.
Once you've worked through all of your existing customers, set up a process to target all future customers.
Most automotive businesses will send out a lot of post-sale communications, including things like satisfaction questionnaires, upselling, support, etc. All you need to do is add in another email or letter where you ask your new customer to leave a review for you on your platform of choice.
#4 — Images
People don't like huge square blocks of text. They do, however, love visual stuff. Images, photos, videos, illustrations. They're all brilliant for attracting and engaging readers.
Modern consumers don't particularly like reading through big blocks of text, especially if they're reading on small screen devices like smartphones and tablets.
Adding in lots of interesting images helps break up your text, engage readers and improve your dwell time.
That's all good but this is an article about SEO so how do you set your images up for search engines?
To help make your images understandable by search engines, use descriptive file names. For example, a file called pagefourimage10.jpeg is far less understandable than Ford-F150-Raptor.jpeg.
Next up are your Alt Tags. These bits of code are a text alternative which your browser will display if there's a problem with the image. Again, use this text to describe the image and give search engines an idea of what they're looking at.
#5 — Google Maps
Five years ago, your position in the standard text results was the be-all and end-all of SEO. Now, it's a little more complicated. When you perform a local search, you sometimes get a small Google Maps panel called the Local Pack or Snack Pack.
Getting your business into this section is super valuable.
To get listed, you need to set up your Google My Business profile. This is basically a business directory but is tightly integrated with Google's search engine.
Fill out your business name, address, phone number, business hours and so on. Be as thorough as possible as Google prefers to promote rich profiles packed with unique content.
Oh, and as I mentioned before, encourage customers to leave reviews on your Google My Business profile as this has a direct effect on how well you rank in the Local Pack and text results.