There are some great bookmarking sites out there that will get your articles, video's blogs, etc to the top of the search engines fast.  Some however we don't use for visibility at all,  but just for backlinks.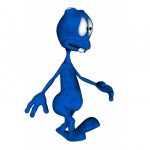 Whether you are brand new at bookmarking or are a seasoned bookmarker, it seems like there are new ones popping up all the time. What are the best bookmarking sites and how to choose what bookmarking sites are good for you are two different things.
There are several bookmarking sites we suggest you start out with and with time you will discover more that will suit specific needs for what you need to to with bookmarking sites.
Other than Facebook, Twitter and Google+, which one listed would you say is the best bookmarking site for traffic, visibility and SEO?