There is a relatively new social media management tool available for managing your social media sites that is going to give Hootsuite a run for their money.
Schedule, auto-post from RSS Feeds, an image editor, compose recurring posts, and do so much more with the free version!
For about 8 years I was using for Hootsuite to manage my own and many of my clients social media accounts…. Let me rephrase that. What I meant to say, I was paying Hootsuite $9.95 a month for 8 years, and as far as I'm concerned, I was only using $59 cents of that $9.95 a month I was spending.
I am not going to bash Hootsuite in anyway, after all, they helped me for a long time. What I am saying is I finally found a site that does everything I used hootsuite for and so much more! I used to have to use 3 different accounts to do what HeroicSocial does.
Tweepi
socialoomph
Hootsuite
Well, the SEO-Alien is moving galaxies to manage social media accounts, I have cancelled hootsuite and have moved to HeroicSocial… Let me explain why.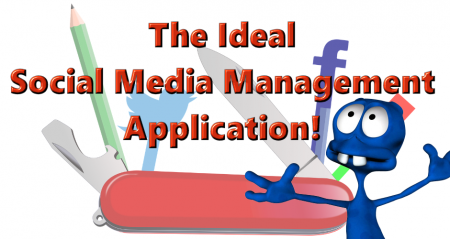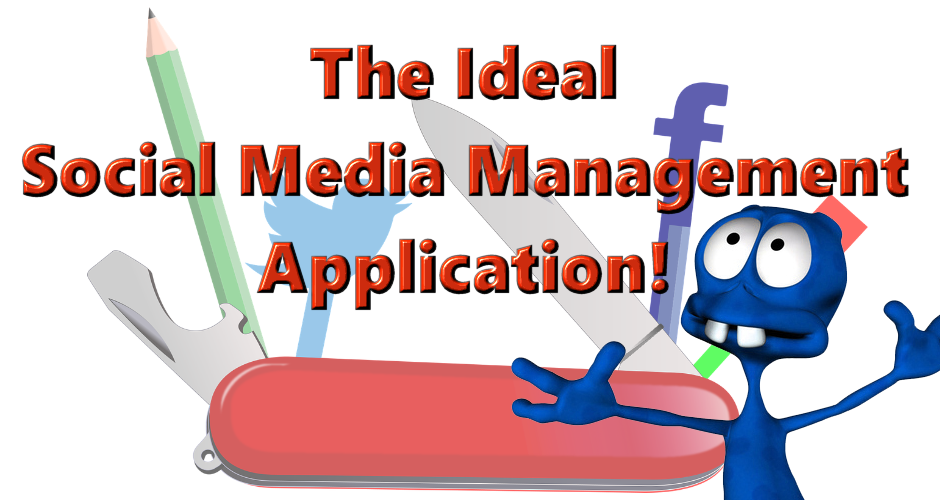 Having my own social media accounts plus other client's social media accounts, not only was logging into 3 different accounts all the time a pain in the butt, but it seemed like for each site I was only using a fraction of what those sites offered.
Out of those 3 different sites, none of them did everything I needed, but they each did one of the things I needed that the other site could not do. (they all offered a lot of crap I didn't use or need it for as well).
Why would you want to manage your social media accounts using a social media management application? The most obvious are:
It makes it so much simpler to manage your account(s)
It helps you grow the right kind of followers
So you don't miss anything important.
For me, I use a social media management application to manage Twitter accounts, so my reasons may lean a little more to reflect that, but regardless, here are a few other reasons why you would want to use a tool to manage you social media accounts.
Makes following new followers (following the right people) easier.
Makes unfollowing (unfollowing the right people) easier.
Knowing who's mentioning you is easier.
Auto-Schedule posts
Auto-post blog posts to your social media account
Auto-Direct Message to New Followers
The ultimate goal being to save time while getting more followers, driving more people to your product/service, and being part of the conversation like a human and not as a robot. HeroicSocial does all this and so much more!
And let's face it, managing your social media accounts shouldn't be frustrating and time consuming. Here is a quick list of some of the most important things that Heroic Social will do with your social media account with their free account.
Schedule Posts
Auto-Post from RSS Feeds
Image Editor
Recurring Posts
Follow Back
Track Unfollowers
Copy Followers
Grow your Account
& so many other surprises.
For those less serious about growing their social media presence, they offer a full-featured, powerful FREE plan. You are also welcome to try out any of their plans for one week at no cost. Be the social media hero you know you can be!
HEROIC SOCIAL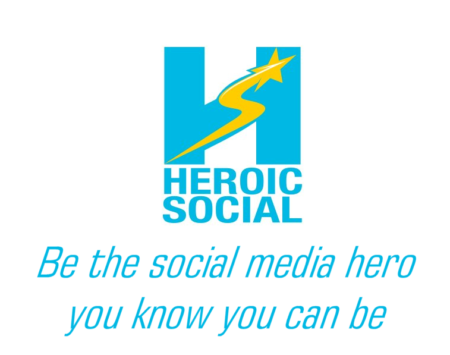 HEROIC SOCIAL – Schedules, Auto-Post from RSS Feeds, Image Editor, Recurring Posts, Follow Back, Track Unfollowers, Copy Followers, Grow your Account, Who unfollowed me on Twitter? Track and drop unfollowers, follow back new followers, find interesting users to follow, see recent followers and unfollowers, find users tweeting about a particular topic, and much, much more!