From time to time we share certain article sites that are effective at getting your "stuff" to the top of Google and other search engines. Writing quality articles and submitting them to these sites allows you great online visibility when someone searches for that keyphrase you use for the title of your article.
There other major factors that determines the value of the article sites you use use as well.  One of the important ones is whether the Article sites you use provides a "readable backlink". If not, all your efforts may not be getting properly  indexed by the major search engines.
On many article sites, classified sites, etc, even though you create a hyperlink with a title tag (see "How to create a backlink with a title tag"), it doesn't mean the site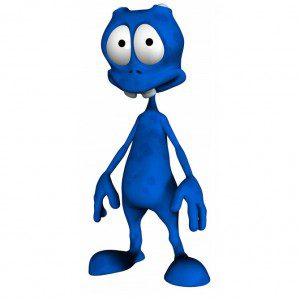 won't create a "nofollow" link. What that basically means is that the backlink to your website on that page is providing you very little to no "SEO Juice".
How do you know when a link is followable or non-followable? We suggest you use firefox and then you can download the SEO Toolbar. One of it's many features is the "follow, nofollow" feature that will highlight if the link is a "nofollow" or not.
You can download the SEO Toolbar for Firefox only from http://tools.seobook.com/firefox/seo-for-firefox.html
Once you have installed the toolbar, look for the symbol pointed to in the image
and click on it. It will turn all the non-follow links red.
This way, when you find a new site to post an article on with backlinks to your website you can see if that site provides readable backlinks by looking at other peoples posts.
If the links are not highlighted red, that is a great place to submit an article assuming it has a high page rank. How can you tell the page rank? Install the Firefox SEO toolbar and you will see page rank as well. 0 is low, 10 is high and very few are above 6. You want to choose a site that has a fairly high page rank as well.
Hope that helps in your quest for SEO results from article writing online!