Twitter Karma Users! Isn't it crazy that you can't whack people on twitter any more that don't follow you back? Sure, you can do it manually one by one. but "Wholly whole day job Batman!  Gee-wiz!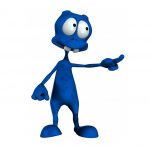 But wait! thanks to an inline online informant on the front line, we were introduced to buzzom.com, (click "Twitter Account Management"), it works. Downfall is you can only go 50 at a time in any direction, (getting rid of non-followers or following new followers.) Upside is you will get a good percentage of fellow twitter tweeterers that follow you back.. and it is tweasy to manage.
Here is what we have found, (that works now)  that we recommend as a pretty nifty little set up for one leg of your twitter automation. Set up an account with socialoomph.com to auto-follow your followers and then follow  (and un-follow when needed) with buzzom.com.
Let us know how it works!