Wanting to add a Twitter RSS Feed widget your WordPress-Blog or website? Now you can add any public Twitter timeline to your website by following these steps.
On May 7th, 2013 the Twitter RSS Feeds and the Twitter widget stopped operating due to API changes that Twitter made. To continue displaying your Tweets you should use to the new "Create a User Widget" offered by Twitter.
Installing the new Twitter RSS Feed widget is very simple! Below are the instructions to add the new Twitter RSS Feed Widget to your WordPress Blog.
How to Install the Twitter RSS Feed Widget to Your WordPress Blog
Step One: Login to to your Twitter account.
Step Two: Click this link https://twitter.com/settings/widgets/new
Step Three: Adjust the settings accordingly. For a complete set of HTML colors (for your link color) click here.
(Note: You can also use this to grab your Favorites and/or your List Twitter Feed as well.)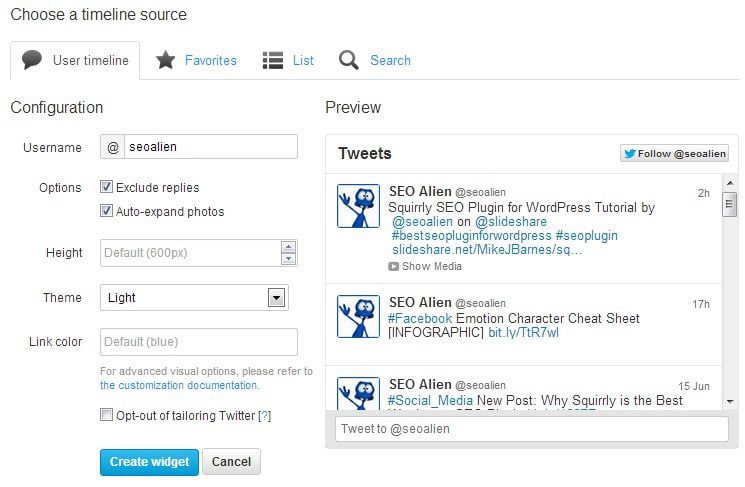 Step Four: After you have the setting you like, click the 

  button.

Step Five: The page will reload with the widget HTML. Copy that HTML code.

Step Six: Log in to your blog and in the Admin menu go to "Appearance" -> "Widgets". (Or if installing on your website, simply paste that code where you want it.)
Step Seven: Drag a new "Text Widget" into the appropriate widget location for your blog.
Step Eight: Paste the widget HTML into the Text Widget and click "Save".
That's it! Now your Twitter RSS Feed Widget will be displayed on your Blog!
HEROIC SOCIAL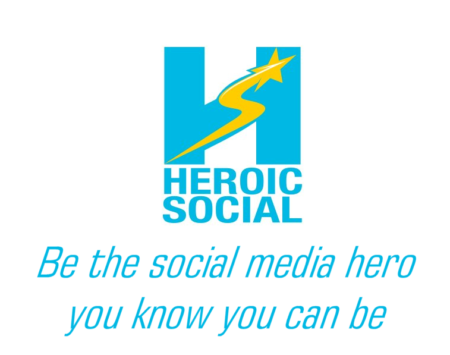 HEROIC SOCIAL – Schedules, Auto-Post from RSS Feeds, Image Editor, Recurring Posts, Follow Back, Track Unfollowers, Copy Followers, Grow your Account, Who unfollowed me on Twitter? Track and drop unfollowers, follow back new followers, find interesting users to follow, see recent followers and unfollowers, find users tweeting about a particular topic, and much, much more!