Creating a Powerful Feed for Search Engine Optimization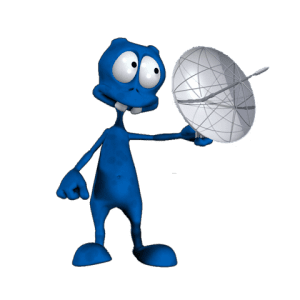 One of the first questions we get when we talk about feeds is "What is a RSS feed?", so lets start there. Without getting to geeky on what a feed is, (you can search Wikipedia for that) the SEO Alien description of of feed is this.
"A RSS Feed (Really Simple Syndication) or now more commonly referred to as a "feed" sends information out on a "string" to blogs, websites, social network sites and social bookmarking sites."
There are many uses for a RSS Feed and they can be used for many different applications depending on what you are trying to achieve. So since this is about search engine optimization, we are going to look at it with the SEO objective in mind.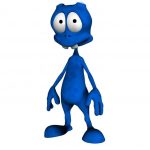 So how can a feed help you? A feed is going to get your articles, adds, websites or whatever you want on the top of the search engines. More visibility, more credibility, more clicks, more traffic and more leads.
So where do we start? We start with what we call "the foundation". This is where it could get a little challenging if you have little internet experience. You will want to create accounts with several different sites that are going to "post" your material. These sites are a combination of social network sites, social bookmarking sites and blog sites. The ones we suggest change from time to time, but the ones we look for give us at least one of the following benefits.
Get good search engine position (like the first page of Google for your title)
Give us a followable backlink to our websites or articles
Either accepts or creates a feed
Has a high page rank
Let's look at this like we a cooking a cake from scratch. Most of us will have the recipie book out and are going to be reading the ingredience and adding them to the mix. Here are the ingediants that you are going to need to have to make a SEO Alien RSS Feed. (this is just the "light" version)
A Gmail.com account
A Yahoo.com account
A Delicious.com account
A Twitter.com account
A Facebook.com account
A hootsuite.com account
A wordpress blog
..and yup, that is just the first level, there are plenty more we can and should add after this level is complete.
The goal at the end of this will be to create two feeds.
An "Article Feed". This feed is created from your wordpress account. The result is any article you post on your blog gets "syndicated" out to all of the other sites that you have.
Create a "News Feed" from bookmarking your articles using delicious.com. This feed will feed all your selected  acounts as well
Why two feeds going to the same location? For several different powerful reasons and here are our main two.
The feed you create with wordpress (the Article Feed) is a feed that will display lots more text on your other blogs in the feed, typically the first two to three sentences at minimum. Whereas your delicious feed (the News Feed) is going to be more for your social networking sites and typically wont display more than 120-160 characters.
Your News Feed can me used for more "human like" interaction because it can be added to easily and quickly. This way you can have post to your social networking sites that don't appear to be all commercial.
When you have set up the foundation correctly you can post anything you want to one of your feeds quickly and have that information sent out to a virtual world in cyberspace that will get your websites, blogs, videos, articles or whatever you want to the top of the major search engines. The result is you drive more targeted traffic to your website(s) from multiple domains and your page rankings (you "search" credibility) will start to rise and you pages will show up higher on the search engines for relevant searches.
Of course there are many tips for good article writing techniques, how to link it all together, but we think that should be enough for now and we will cover how to set up the matrix in another article.
Set up the accounts we have listed above, try to make your account names keyphrase sensitive for the search engines. (your user names for these account are typically included in your URL so it important to create those with care for optimum SEO power.)
Please see How to use WordPress to Create Powerful SEO Feeds for more information on how to create a "thread of feeds" using WordPress.
Go on and get started and please feel free to leave any comments!