So you like to use (or are considering to use) auto-submitting programs to submit to article sites, blog comments, bookmarking sites and so on and so on? Here are few things to keep in mind before you do.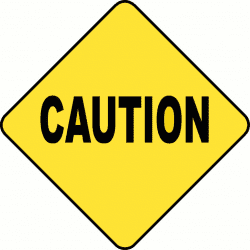 I am not a big fan of auto-submitting programs for links simply because they end up being more work in the long run. The other reason is you will end up on so many directories that have nothing to do with your niche. for example, if you have a carpentry business, your link has nothing to do with Search Engine Optimization tips, so why in the world would you attach your backlink to that site on a comment?
Another industry that is guilty of using auto-submitting programs are those "we submit your site to over 10,000 directories" companies .. these may appear to help your backlinking juice at first, but once the Search Engines realize where you are indexed, it may eventually hurt your results in the future. You will be on Google one day and then gone the next. For long term results, do backlinking right!
While surfing blogs to leave our comments on for valuable backlinks, we came across a site called SEO Chat. On that site, we found a comment that just had to be made an example of to show you what you need to be aware of if you are using any sort of auto-posting system.
Case in Point: Notice the image below.
The html doesn't appear correctly. This poor fellow (or gal) submitted typical html into a site that only accepts [shortcode]. ie.[url=http://www.YourSite.com/][i]Your Sites Homepage[/url][/i]. This will happen because they either submitted via auto-submit or just didn't read the instructions.
But why should they have read the instructions anyway? Chances are they didn't read the instructions because they didn't even read the article! A backlink is not just a backlink and be careful where and how you look. This can make you look real silly.
Note that they are posting in a "Plant Food" category and they are carpentry and home improvement. I can see the similarities much less clearly as I can see it's spam. If I can see that… trust me, I believe Google has an algorithm for that, if not now… soon.

Please be aware that when you use these auto-submitting programs, you can really get yourself in more places you don't want to be and even worse, put you in a place you don't want to be and look like a spammer for doing it.
And with all that… who is going to go back and log into all these sites and delete or edit them?
Nothing replaces the human touch and doing backlinking the correct way! Happy blog commenting and see you at the Top of Google!