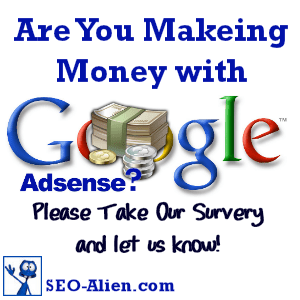 There are plenty of ways to monetize a website, Google Adsense being one of them, but how much money does the average internet marketer make with Google Adsense?
Thought we would get a head start on October's Poll. We are curious to know how many online marketers are using Google Adsense, and on average what you make per month using Google Adsense.
Please complete our short series of questions about whether you use Google Adsense or not on your websites. Results will be posted at the end of October.