If you are looking for the Best WordPress SEO Plugin, don't be fooled by what a SEO Plugin does. A SEO plugin is simply to a tool to assist you, there is no magic, but the Squirrly SEO Plugin is changing the game.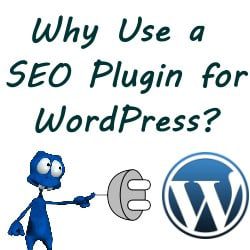 When choosing the best SEO WordPress SEO Plugin for you, let's first understand that there is no guarantee that any article you post will get indexed by Google, let alone a SEO Plugin that can guarantee it as well. So why use and what makes the best WordPress SEO Plugin in the first place?
What Should the Best WordPress SEO Plugin Be Doing?
Using the best WordPress SEO Plugin for your Blog will give you a few advantages. For example, wouldn't it be nice if you new before you even posted your article that you have formatted your article to give it the best chance possible to be #1 or at the very least on the first page of Google for a particular keyphrase?
The Squirrly WordPress SEO plugin offers a  "Live Assistant Feature" that analyzes your article for you before you ever post it (and as you type) with 12 of Google's most important SEO factors!
This WordPress SEO Plugin also does all the research for you!! Keyword research, keyphrase research, keyword and keyphrase competitiveness research! And they do it for 10 languages!
The Future of SEO Plugins for WordPress
The future of SEO and SEO plugins is simple… don't try to fool Google, simply do what Google is asking.
Google's Panda and Penguin updates are not so much to catch people doing things right, it is to catch and punish the people that are trying to "cheat" Google's algorithms for an unfair advantage. The thing is though, not everyone is a "SEO Expert" or is following all of the algorithm changes that Google is doing.
So let's make it simple! And that is exactly what the Squirrly WordPress SEO plugin has done. We don't need to be a "SEO Genius" when setting up the Squirrly SEO plugin. There are not pages and pages of data you have to enter, there is not any complicated phrases or sayings that you may not understand, there is not retyping your title, description and keywords, (unlike the others)…. and for this and many other reasons, is why we call Squirrly, the Best WordPress SEO plugin.
The Best WordPress SEO Plugin Should Include Analytics!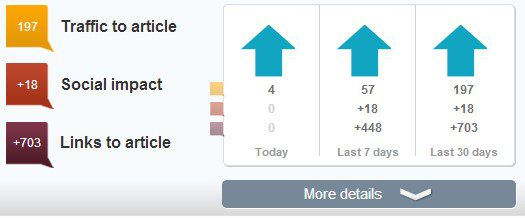 After your article is posted, wouldn't it also be nice to be able to track;
Inbound links
Social Shares
Traffic
Page Power
Article Rank of Google
Without knowing all this, you have no idea if what you are doing is working in the first place! Well, the Squirlly WordPress SEO Plugin does all this and so much more!! Watch the video below to see for yourself!
Squirrly SEO Plugin for WordPress Installation and User Tutorial