Social Marketing – Social Networking – Social Spam
The Alien has been reading some blogs from other earth Internet users complaining about all the "SPAM"" they are getting from joining some of these social networking sites, and we couldn't agree with them more.
Their are some industries that are extremely aggressive in the way they market and will try to sell you something as soon as you make them a friend or a follower. Facebook and twitter in particular are a hornets nest or marketers. Once you get on a list, you better un-friend them or turn those notifications off from with Facebook so you don't get all those emails and notifications!
There are, however, other ways to use Facebook and Twitter, it doesn't have to be all spam and it's not only about "personal communication" with friends and family either.
The Social Marketing craze has begun and you can either resist it or join it. When you join it, understand this.. you are going to get what you feel is spam from time to time. This is one of the reasons why you should separate your business from personal. In most cases you can adjust these settings from within the application, but the most effective way is to totally separate your business from family and your select friends from the start by creating separate accounts.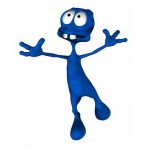 Understanding why people use these social applications will help define how you set yours up. There are four major reasons that we use Online Social Media such as Twitter and Facebook:
To communicate with friends and family
To communicate with work and/or associates (Business profile)
To attract new customers to your business and/or promotions.
To SPAM or use "in your face" marketing".
It is because of reason #4 that it makes it difficult for rest of us doing it right. Now let's go over some of the things they do that really tick us off:
They Use Social Networking for Social Media to get a list of emails and spam them with their offers.
They use Social Networking sites to SPAM their links to offers and all sorts of other affiliate marketing promotional content
There is a right way and a wrong way, as in most things in life, the right way has long term effects an take longer to do, and the wrong way has short term effects and quick results. The choice is up to you what group you will fall in.The SEO Alien uses Social Networking sites to make it easy for people to find us online using competitive searches, they find us when they want to.
From within FaceBook their are ways to turn off notifications and select security issues by putting your friends is groups and assign those groups viewing permissions.
You can remove them from your Facebook News Feed so you no longer see their posts
Create separate accounts (Facebook create a fan an/or business page) and keep personal and business separate.
Automate it, but don't pollute! Respect others and they will respect you. Offer good information that will help people and people will help you.
Online Social Marketing is really no different than offline Social Marketing. It's all about "like, know and trust". As long as you are providing quality information to your followers without abusing peoples emails and other online media delivery systems, you should do fine.
Doing Social Media Marketing correctly is when people found your service because they wanted to.
Please feel free to leave your comments!