Social Media has come along way, but the New World Social Media had better be mobile ready to keep up with the way marketers and promoters are using it.
47.8% of trade-show and event marketers spend 1-5 hours on social media marketing per week. (Tweet This Stat!)
Mobile smartphone usage is set to increase from 83.5 million users in 2010 to 142.1 million users in 2014.(Tweet This Stat!)
Smartphones like the iPhone and Android are increasing the opportunities to connect attendees and other trade-show participants. (Tweet This Stat!)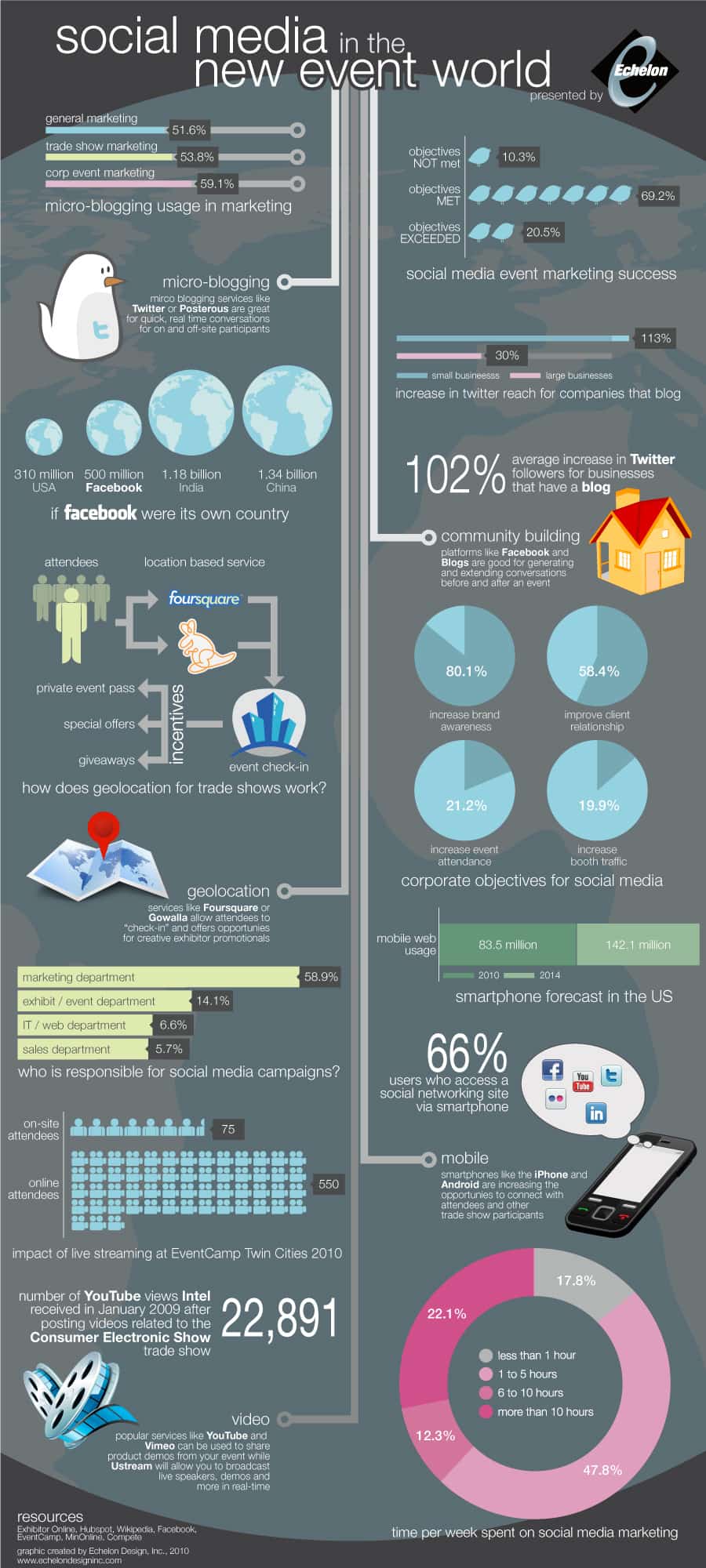 Source: Echelon Design and Exhibitor Media Group.
[flexsig]