We have been playing around with several sites that have been in the "buzz" lately and Ping.fm  was on that list.
(Ping.fm shuts down July 5th 2012… Maybe these are several of the reasons why?)
For the most part ping.fm is a status update tool that sends your updates to a bunch of your  blogging,  microblogging and social bookmarking services like bebo, blogger, facebook, hi5, jaiku, linkedin, livejournal, myspace, pownce, tumblr and twitter and many others. You simply publish your update at ping.fm and within seconds all services are updated with your message.
Sounds great and we are certain for the average person with several social networking sites like twitter and facebook it would be a wonderful tool to use for making it faster to post to all your social networks. However, if you are using it for posting it to your blogs I find it nonfunctional from an SEO (Search Engine Optimization) point of view. Here  are a few reasons why.
1) There is no HTML editor when you post an article to your blog. Why is that important? It's necessary because if you are hyper-linking correctly you should be using a "title" tag in all your links… without that, your not getting all the "Google Juice" you could be getting.
2)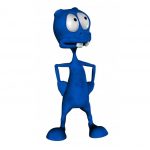 If you are delicious.com fan like we are, when you post to delicious it will only post the URL and not the message itself. What good is that if you are using your delicious feeds for blog content. Problem here is it won't allow enough text to give that link any real credibility from the search engines. You might say "well it's another backlink to my website!", well, nope… not the case. Ping.fm will automatically change your links to a link that looks similar to "http://ping.fm/stats/jdqAQ". Not the permalink you need for any good real good SEO purpose.
3) We also noticed that they do not offer the best bookmarking sites for SEO. They have a large list, but not very many of the ones that we recommend.
4) You can only post to a self hosted WordPress.org blog (that we recommend), but not to a free WordPress.com site.
We have developed a faster, more powerful system to get your marketing and advertising out just as fast, but to more powerful sites that get you to the top of the search engines fast. (See Creating a Feed for Search Engine Optimization for more information.)
For the average social network user we are certain it is a powerful tool and suggest you try it and see if it helps you get your message out to more places. From what we've seen, no doubt it will.
For the power SEO user,  our initial evaluation says it is not a very strong tool if you plan to use it to submit articles that you intend to use for Search Engine Rankings for those posts.
Please feel free to leave any comments or feedback that you may have, we would love to hear them!