Hello everyone we hope that all of you are off to a fantastic start of 2010! We wanted to thank everyone that has joined us on Facebook and Twitter!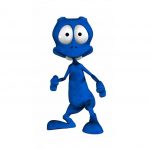 We are putting together some  SEO tips that are out of this world, but one of our biggest challenges in explaining some of this "SEO Stuff" is that everyone is at a different level. For example, we loose some people when we say the word "RSS Feed" or "Hyperlink Title" and then at the same time, some of you are looking for the latest high tech methods that require you have a lot of internet and SEO Experience. So, because of this we are planning to post in three different categories. "Easy", "Intermediate" and "Advanced" for the more experienced and put them into all of our feeds that get distributed to a variety of different locations.
Would you want to participate and get your articles noticed online with the help of the SEO Alien? We are looking for some SEO enthusiasts who would like to write their SEO tips for our blog.  In return the SEO Alien is willing to give you credit, a back-link to your website and more importantly for you, we will do our SEO Alien magic and do our best to get your post all over cyberspace and to the top of search engines in return for your contribution.
Please let us know by either leaving us a comment below on this blog post or email us directly at mail@seo-alien.com and we will get in contact with you.
Thanks again for your support