Top Affiliate Program Earn Cash With Us!
Welcome to the SEO-Alien's Top Affiliate Program where you can earn cash by simply promoting a few links to our products and downloads!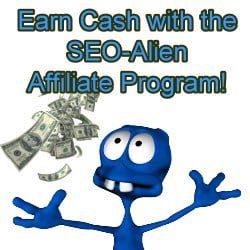 Hello, this is Mike Barnes with the SEO-Alien and I would like to personally invite you to start earning money with our top affiliate program for internet marketers!
Whether you are brand new to Internet Marketing or a seasoned veteran, you are going to discover that earning money with our popular affiliate program has never been easier! It is as simple as creating an account with JVZoo where we post our most popular downloads! Copy your affiliate links and share them on your website and/or social media sites!
The best part about it is there are no out-of-pocket costs to become a SEO-Alien Top Affiliate Seller! Get paid instant commissions direct to your PayPal account by promoting any of our SEO-Alien products that are in the JV Zoo marketplace!
Join the SEO-Alien Top Affiliate Program Today in 5 Easy Steps!
Step 1: Goto JVZoo, click on the "Become an Affiliate" link and complete the registration process.
Step 2: After you have completed your registration, simply goto 'Affiliates' -> 'Find Product'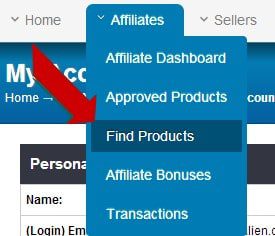 Step 3:  In the "Keyword" box, type my name, "Mike Barnes" and then click 'Search'.

Step 4: Beside the product(s) you would like to promote and click the "Request" button.
Step 5: After you are approved, go back and click the "Get Links" button and start promoting and earning cash!
It's that  simple!! Get started today with the SEO-Alien Top Affiliate Program where we do all the work creating the product pages and all you have to do is share your personal affiliate link to start earning money!
[flexsig]