Share it!
21
2
5
4
One of the many link building strategies is bookmarking to Delicious.com. Now Delicious has made it even easier by allowing you to import (and tag) your Twitter tweets automatically from Twitter to Delicious!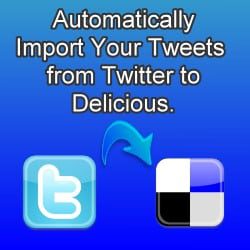 If you have a website that you're posting several articles to and then tweeting those article posts, delicious will allow you to import (and tag) those tweets directly from Twitter to Delicious.
Why is this an important SEO strategy? For whatever reason, Google and other Search Engines put a lot of value on the backlinks that come from delicious. So if you do not have a delicious account, now is a good time to create one.
On the other hand, if you have a delicious account and have not set up your account to import you twitter tweets, now would be a good time to do that as well! Links are not imported in real time. Depending on circumstances, it can be as little as five minutes or as long as 24 hours before they appear on Delicious.
Step One: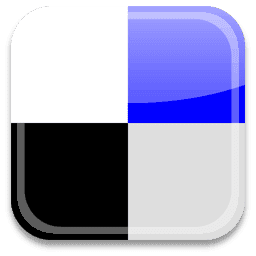 Create or login to your Delicious Account.
Step Two:

From the top right of the page, click the "Settings" link.
Step Three:

To import your tweets from Twitter to Delicious, on the left of you page locate the "Import Links" and connect your Twitter account.
Step Four: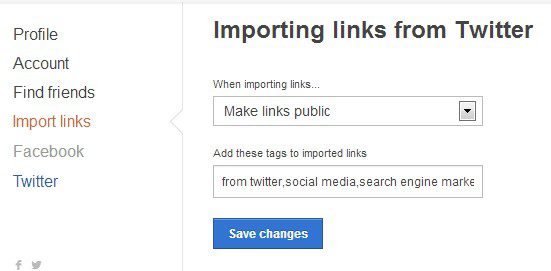 From the left menu, click the "Twitter" link and then add the tags you would like to have on your imported twitter links. Then click save changes.
That's all there is to it and now all your twitter tweets will be imported from Twitter to Delicious!
New Delicious Beta
Delicious also has a new beta version you should check out, After you are logged into your account click https://next.delicious.com/network and explore!
To Your Success!