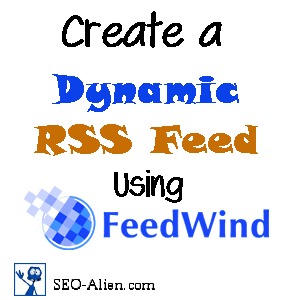 This may be one of the coolest RSS Feed tools I have found yet! Create a scrolling sidebar widget of your websites RSS Feed or even add it to a post or page!
FeedWind is a RSS feed javascript widget. Simply copy & paste the snippet of code to embed into your web page. It's free and ready to use without having to register!
If you would like to display your latest posts using a RSS feed that has dozens and dozens of options this is a must try!
It's not a plugin, it's a java script code that you simply copy and paste into a text widget or anywhere on your websites page or posts. It is even mobile friendly!
Their are several practical uses for this. Your latest posts, a specific category feed from your website, scroll inventory, scroll testimonials, or in real estate you could use this script for your properties for sale or rent in a scrolling format.
What I really dig about this is you can change so many things! Match your website color as well as several other cool features.
Change the Feed Content
Change the Width
Change the Height
Background Color
Add a Background Image
Font Color
Keyword Filters
Open links in a New Window or Same Window
Scrolling On or Off
And these are only a few of the features!
Check it out for yourself from FeedWind and explore all the possibilities of adding this dynamic RSS Feed feature to your website!
To your success!