The SEO-Alien Galaxy Package!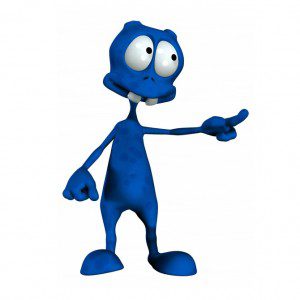 Let the SEO ALIEN Build it, Maintain it, Grow it and Monitor it All For You!
The SEO Alien will get you the results you need! We will get you to the Top of the Search Engines using Social Media, Social Bookmarking and other sites. We build your matrix and make your site dominate the search engines. A total hands off experience and you reap the benefits! Let the SEO Alien take your site to galactic heights!
What's Included
Twitter Page
Complete "hands off" Twitter page: Though we will encourage you to participate in your social media, every article we post on your behalf will also be posted to your Twitter Page. All with links to your website's, articles, videos etc. to give you a credible Social Media presence.
We also include a professionally designed Twitter background and logo (if needed) that can include your, address, phone number or any other information you would like displayed.
Twitter Following/Un-Following and Followers: We will grow your followers as quickly as possible following Twitter rules. We create your Twitter page to not only follow any new followers, we will also send out a "Thank you for following me" message with a link to any website/blog/social media site of your choice.
Facebook Page
Complete "hands off" Facebook page: Again, we will always encourage you to participate on your business Social Media account , we will also post your articles (see 'Relative, Informative Content' below) from your blog to your Facebook Page as well!
We also include a professionally designed Facebook Banner image that can include on your new Facebook Timeline business Page!
A Powerful WordPress Blog/Website?
A WordPress Blog Themed for Your Company! A good WordPress page with a flexible theme upgrade can be used as a blog, website or both. You decide how you are going to use it and we set it up for you accordingly! We use and endorse the Flexsqueeze Theme for all our clients.
Powerful WordPress Plugins! We have a list of powerful plugins that are specially designed for Social Media and Search Engine Optimization that we include in everyone of our packages!
Weekly Maintenance! Anyone that has a blog will tell you that they have to be updated constantly. New plugin updates, new WordPress updates, removal of spam comments and so on and so on. We provide that clean up and update maintenance for you!
Relative, Informative Content
Article Submission Service: Our professional, USA-based, writers write specific and unique articles for your industry that we submit to a variety of locations online. These sites include, but are not limited to article sites and press release sites that have a high page rank. By back-linking to your website, over time this gives your page a much better page rank. This has a 4 article per month package and we do it all for you!
RSS Feed Distribution
Inclusion in our National Feeds: Not only do we create you a "personal business" feed that spreads all your articles, videos, etc, we also include you in other National Feeds that will end up on several of our website's and Twitter pages for extra "Google Juice".
… and Much More!
Continued Growth: There are so many new products that come along and we make sure that you are aware of them. In most cases we will set up these accounts for you as we recognize them so you are sure to be involved in the latest online social media and search engine optimization trends.
The bottom line to our efforts is to provide you with top search engine results for searches for your your industry. When people find you and research you, your credibility goes up as well. Though we can't guarantee a traffic number, we can guarantee that you will see a dramatic change in your search engine rankings and overall traffic to your website. And more traffic means more leads and customers!
Call for pricing and more information at 443 364 8422 and ask for the ONLINE SPECIAL or
[vCitaContact]
* Hourly rates apply for work outside the scope of the package.
** The number of keyphrases will grow naturally, however we focus and work on the keyphrases agreed upon.
When our Standard Packages are Not Enough
When your website requires a custom SEO solution and advice to lay out a series of measures to execute over time, we can develop a plan of action customized to your needs.
In short – there is and isn't a cookie cutter approach to SEO. There are fundamental steps that you can take to get every website to the next stage of optimization.
Ingredients included a basic mix of SEO:
• RSS Aggregators and RSS Syndication (to rebroadcast content to a larger audience).
• Social Media Exposure.
• One Way Links from Themed Websites.
• Revisions to On Page Structure.
• Keyword Research.
• Content to Provide Topical Continuity.
• Links, Links and More Links
Getting to the top of search engines requires strategy, structure, persistence and hard work. Regardless of which type of SEO package or program you implement, the hardest part is getting started.
The next obstacle in an SEO campaign is "sticking with it" and being patient for all of the layers of optimization to settle in and transform the website into an dominating place of authority. Authority means to a website it will be ranking for a plethora of keywords over time with the right approach, budget, relevance and popularity.
Call for more information 443 364 8422 and ask for the ONLINE SPECIAL or fill out our contact form!