The SEO-Alien Galaxy Package!
Website Design and Internet Marketing for Every Small Business!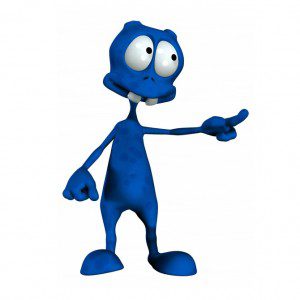 The SEO-Alien makes it affordable for any small business compete with the big boys! Let the SEO ALIEN Build it, Maintain it, Grow it and Monitor it All For You!
The SEO-Alien will get you the results you need! We build your brands online matrix to help your site dominate the search engines for a variety of competitive searches for your niche! Let the SEO-Alien take your site to galactic heights!
We Build Premium WordPress Sites That Exceed Expectations
Your website is your #1 marketing tool. Let's make it really work for you. We'll not only grow your business's brand awareness and credibility with an excellent design, but your new site's ease of use will encourage your customers to visit often and stay awhile.All websites complete with:

| | | | |
| --- | --- | --- | --- |
| | Google Webmaster Tools account | | |
| | Social Media Share Buttons | | |

Website Samples 
Social Media Marketing

It's impossible to ignore the power of Social Media Marketing (SMM). We create your pages, connect and brand your business with the big 5 of Social Media.

Using the most current technologies in the field and combining that with a decade's worth of expertise serving other businesses like yours, we'll help you get you found, get you connected! Our comprehensive internet management services cover every aspect of your online presence.

Search Engine/Article Marketing

For most businesses today, SEO is the highest ROI marketing effort. The benefits it provides exceed the value of other marketing approaches – direct mailing, broadcast advertising, online ads, etc.

We value quality content and so does Google! Our content marketing packages are unmatched!

Utilizing article marketing, quizzes, YouTube, squeeze pages and a variety of other SEO friendly methods, we get your website found for the most competitive searches in your niche.
Email/Newsletter Marketing

The Money is in the list! We create and market a professional monthly Newsletter for your business!

Using ininbox, one of the most inexpensive and flexible email marketing systems on the planet, we will create you a professional newsletter for your business to capture emails, get more shares, likes, traffic, SEO and sales!

We brand you company emails with your company/products theme, with beautifully designed custom email templates. We market your newsletter across several channels driving your subscribers back to your website!

Don't Wait to Build Your List!

Capturing emails is a must and too many people wish they started years ago! Don't be like them, let the SEO-Alien build your list for you!

Social Media Engagement

Why You Should be Using Quizzes?

The #1 article on NY Times in 2013 was a quiz
8 out of the top 10 shared articles in the last 8 months are quizzes.
Huffington Post just launched their own quiz tool
People that take quizzes are 68% more likely to share their quiz results on social media

We not only create your quizzes, but we understand the physicology behind quizzes, why people will take them and what makes them more likely to be shared. Not only do we do the reasearch behind the right quiz for you, but we also create an entire strategy for you as well. The result being, creating a quiz that has the best opportunity to get volumes of shares on Social Media Sites!
Our Custom Built SEO Friendly Websites Start at $1,295. Add any package to the 1 time website set up fee!
Package One
Package Two
Package Three
Package Four
Maintenance Package
Article Package
Articles & Monthly Newsletter
Articles, Monthly Newsletter and Quizzes
Don't let your website plugins go out of date and break your site! We check your site daily for updates! Includes hosting and 2 hrs support/edits p/mo.

Get the SEO Juice!

Includes Package One, plus 4 articles p/mo. weekly posting, article images, optimized for SEO, Social Media Sharing on your Facebook, Twitter, Pinterest & Google+ pages.

Includes Package Two, plus creating and promoting a monthly newsletter on your niche.
Objective here is to get more shares, likes, traffic, SEO and sales via monthly newsletter articles.
Includes Package Three, plus one quiz/poll per month to promote social media engagement. When someone shares their results on Facebook, this could potentially drive hundreds of more traffic to take the quiz/poll on your website and get even more shares.
Monthly: $49.95
Monthly: $169.95
Monthly: $219.95
Monthly: $269.95
3 Months: Save 5% – $142.00
3 Months: Save 5% – $484.00
3 Months: Save 5% – $661.00
3 Months: Save 10% – $729.00
6 Months: Save 10% – $270.00
6 Months: Save 10% – $918.00
6 Months: Save 10% – $1,187.00
6 Months: Save 15% – $1,377.00
Yearly: Save 15% – $509.00
Yearly: Save 15% – $1,711.00
Yearly: Save 15% – $2,243.00
Yearly: Save 20% – $2,592.00
For more information, about our "SEO-Alien Galaxy Package" and custom packages, contact us from our contact page!